Oz Books Gift Idea
Good books make great gifts
Any Wizard of Oz series book is one of the best Oz books gift. There are tons of books in your local bookstore that you can consider presenting as a gift – after all, the holiday season is synonymous with gift giving. Yet, with so many holiday gifts to choose from in such a difficult economy, one has to be both budget – and value- conscious.
Some of you might think of books as being a gift idea only for dedicated readers. Nothing could be further from the truth - there are cookbooks for those who spend time in the kitchen, "how-to" books for your handy friends, coffee-table picture books for those who don't read much.... the list is endless. If you have scoured your local bookstores and still can't find the perfect book gift, consider a used or antique book.
There are millions of titles available, and each volume is unique. Even non-readers can enjoy the gift of an antique book - they are great collectibles, and anyone can appreciate the historic appeal of a fine old tome. Often, old books have beautiful illustrations. Whether you are buying for a car buff, a fisherman, a clergy person, or anyone else, you can find an antique book gift that will be treasured for years to come. The beauty of the Wizard of Oz books is that anyone and everyone will enjoy them – for themselves and for their loved ones.
Since the Wizard of Oz books differ so significantly in value and price, I decided to outline for my readers different gift ideas in different price categories to make it easier for you to fine a perfect holiday gift within the price range you are comfortable with. Here are some great gifts which make perfect holiday gifts.


Under $10

1939 edition of one Oz title
Later replrint post 1980s of some Wizard of Oz books
Issue of Baum Buggle magazine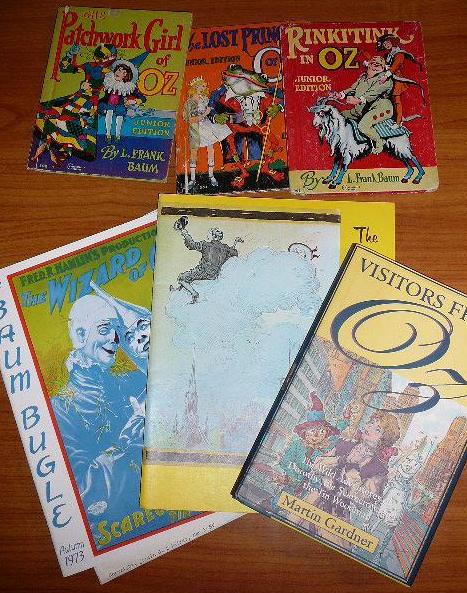 Under $25

A copy of Bibliographia Oziana
Some titles from White edition series from Reilly & Lee
You can download a copy of a price guide for $20 and print on you local preinter and bind at Kinko for $3.
You can also purchase facsimilies dust jacket for $20 to protect a book and hide some book cover defects on the shelf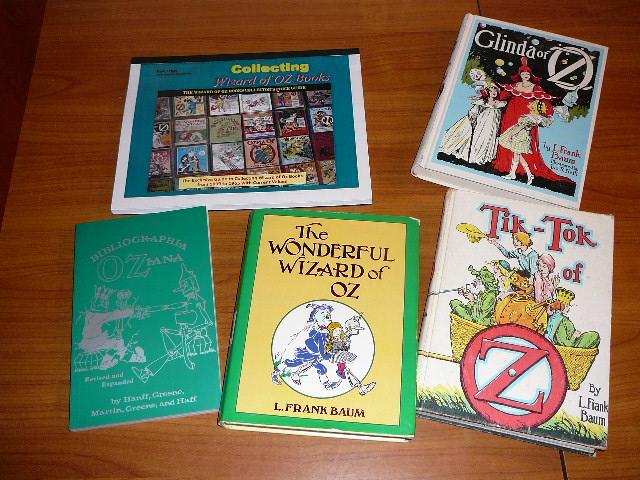 Under $50

Post 1935 edition of hardcover Oz books gift
Oz books Price Guide - $45
Later reprints with dust jackets
Some Frank Baum non OZ titles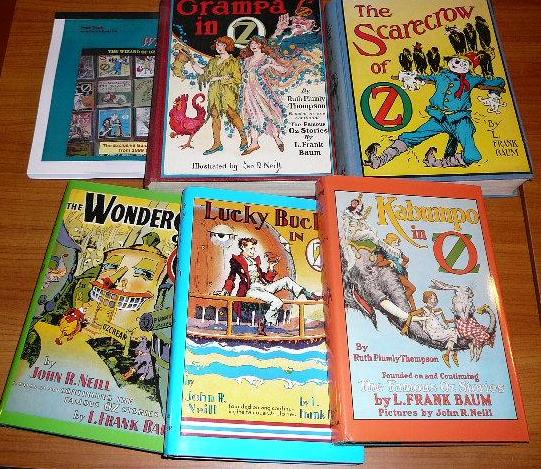 Under $75

Post 1935 edition
Post 1935 edition with original dust jacket
Post 1935 edition with facsimilies dust jacket
Some Frank Baum non Oz titles
Bibliographia Oziana and Price guide as a reference books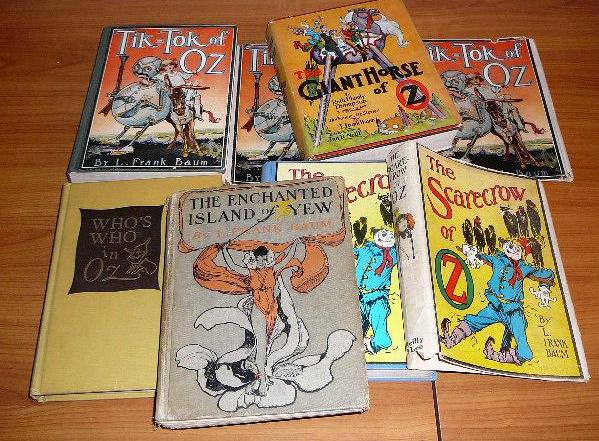 Under $100

Pre 1935 edition of Oz books with color plates
Post 1935 first edition books with dust Jackets
Post 1935 first edition books with facsimilies dust jacket
Wicked related 1st editions Signed by Gregory Muguire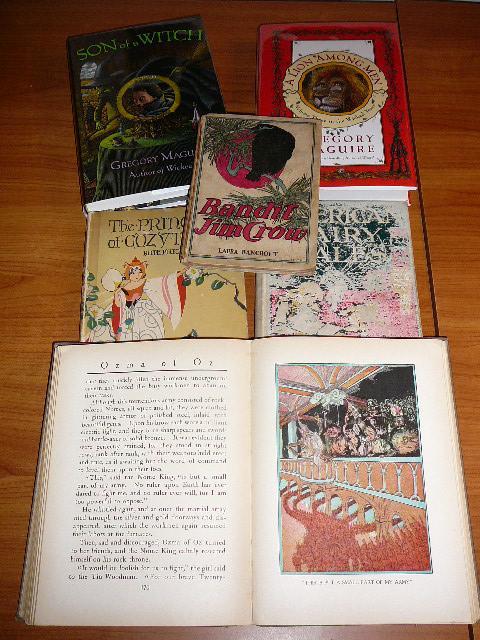 Under $150

Pre 1935 edition of Oz books with color plates with later edition dust jackets
Series of 2 –3 books Post 1935 edition Oz books gift
Complete set of 9 Junior edition Oz series
Most post 1920 1st editions Oz books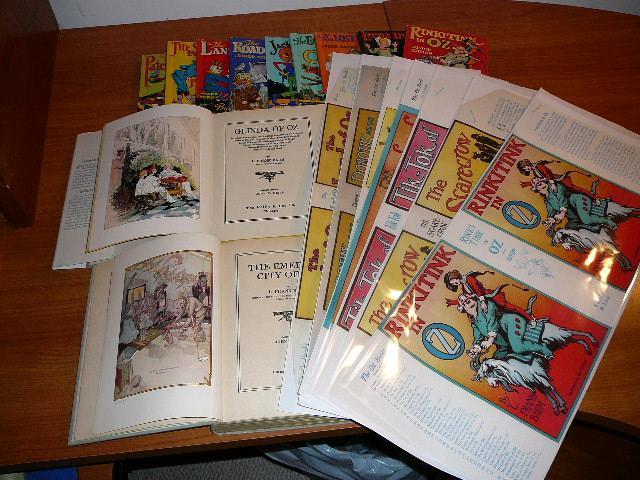 Under $200

Set of 7 Oz books from white edition series
1st edition Ruth Thompson, Jack Neill and Jack Snow Oz books
Set of 14 facsimiles dust jackets to cover all 14 Frank Baum books gift
First edition Later state copies of Frank Baum Oz Books
Wicked leather signed edition by Greg Muguire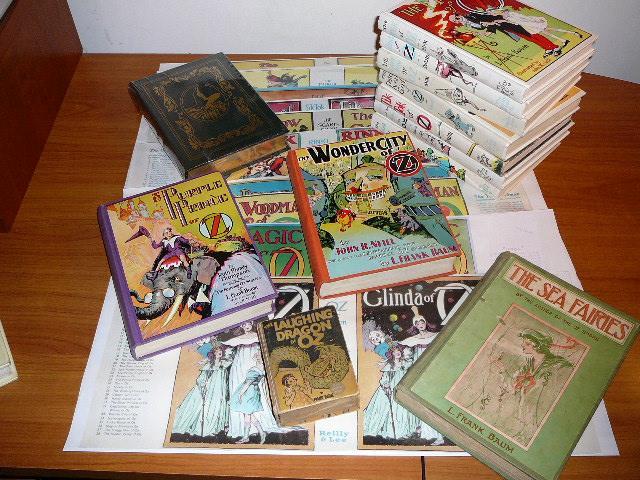 Under $500

First edition and 1st state copies of most Frank Baum Oz books
1st edition copy of Merry go round in Oz
Complete set of 40 facsimiles dust jackets to cover whole Oz collection
Some 1st edition Oz books in 1st edition dust jackets
A whole set of 14 Oz books by Frank Baum from White edition series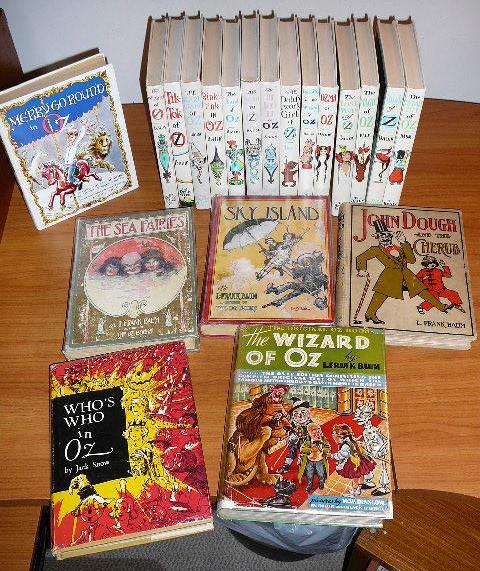 Under $1000

A whole set of 14 post 1935 edition of Frank Baum Oz books
One very good condition copy of 1st edition 1st state copy of Frank Baum Oz book
Books by Frank Baum not related to OZ series
Original Masks from 1939 in mint condition
Original sketches of Dick Martin from Ozmapolitan of Oz
1921 Wonderful game of Oz with wooden pieces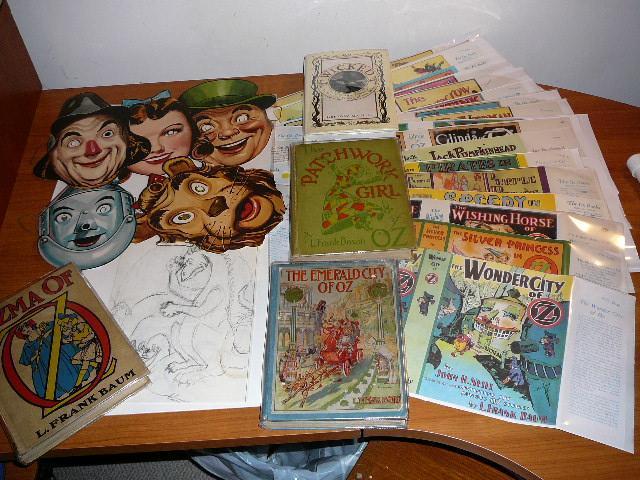 Under $3000

1st edition copy of Wizard of Oz
2nd edition, 1st state copy of Wizard of OZ
Other rare Frank Baum books
Complete set of 14 Frank Baum titles with color plates printed before 1935
Complete set of 14 Frank Baum titles with original dust jackets
Complete set of 19 Ruth Thompson 1st edition Oz books
Wonderful game of Oz from 1921
Signed limited edition Pop –up book by Robert Sabuda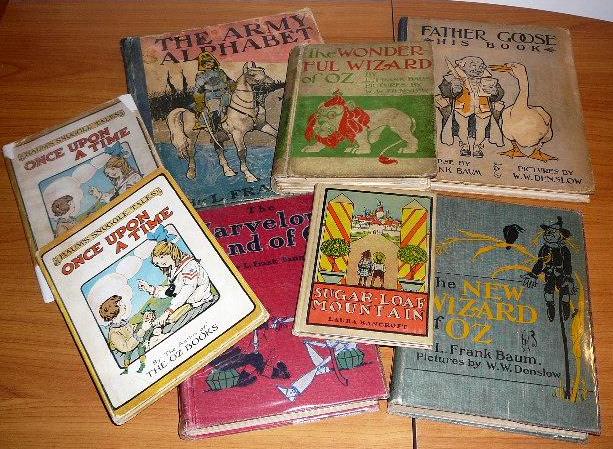 Over $3000

1st edition copy of Wizard of Oz
Complete set of 14 Frank Baum 1st edition Oz books
Set of all 40 Oz books either 1st edition or later edition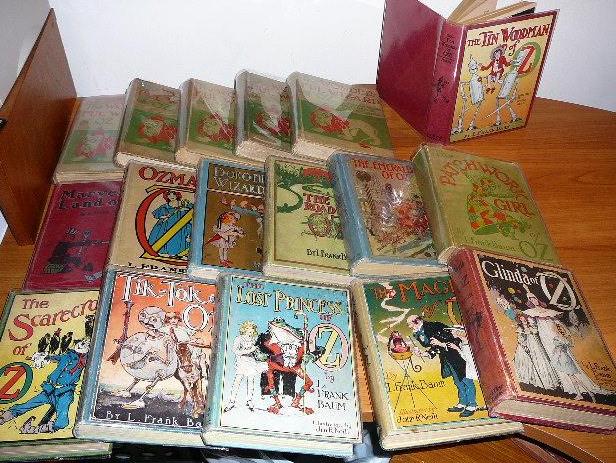 ---

Return from this Wizard of Oz books gift page to Oz Newsletter page

Return from this Oz books gift page to Wizard of Oz books home page