North American Tour of The Wizard of Oz
The first North American tour of Andrew Lloyd Webber's new stage adaptation of The Wizard of Oz, headed by Danielle Wade (as Dorothy), who was chosen by the Canadian public through CBC TV's reality show "Over The Rainbow," launched Sept. 10, 2013
Developed from the MGM screenplay, this new production contains all the Harold Arlen and E.Y. Harburg songs from the Oscar-winning movie plus new songs by Tim Rice and Lloyd Webber.
On Friday, November 15, 2013, I had the extreme pleasure of attending a press meet for the upcoming musical "The Wizard of Oz" at the Broward Center for the Performing Arts and it was absolutely awesome!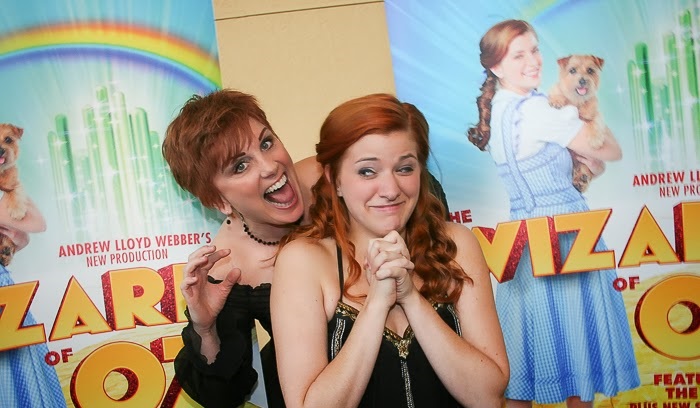 Below is a current tour dates  and their locations in US for anyone interested to see the performance:
Sept. 10 – 15, 2013 The Smith Center, Las Vegas, NV
Sept. 17 – Oct 6, 2013 Pantages Theatre, Los Angeles, CA
Oct. 9 – 13, 2013 Paramount Theatre, Seattle, WA
Dec. 4 – 29, 2013 The Ordway, St. Paul, MN
Dec. 31 – Jan 5., 2014 The Peace Center, Greenville, SC
Jan. 7 – 19, 2014 Broward Center, Ft. Lauderdale, FL
Jan. 21 – 26, 2014 Barbara B. Mann PAH, Ft. Myers, FL
Feb. 4 – 9, 2014 ASU Gammage, Tempe, AZ
Feb. 11 – 23, 2014 Segerstrom Center for the Arts, Costa Mesa, CA
Feb. 25 – March 2, 2014 Centennial Hall, Tucson, AZ
March 4 – 16, 2014 Hobby Center, Houston, TX
April 1 – 6, 2014 Walton Arts Center, Fayetteville, AR
April 8 – 13, 2014 Durham Performing Arts Center, Durham, NC
April 15 – 20, 2014 Ruth Eckerd Hall, Clearwater, FL
April 22 – 27, 2014 Devos Hall, Grand Rapids, MI
May 13 – 18, 2014 Fabulous Fox Theatre, St. Louis, MO
June 3 – 8, 2014 Academy of Music, Philadelphia, PA
As the media and guests arrived they were treated to wonderful afternoon of fantasy.   With a room that had been beautifully set for the occasion and with my personal Wizard of Oz collection on hand, everyone was over the rainbow…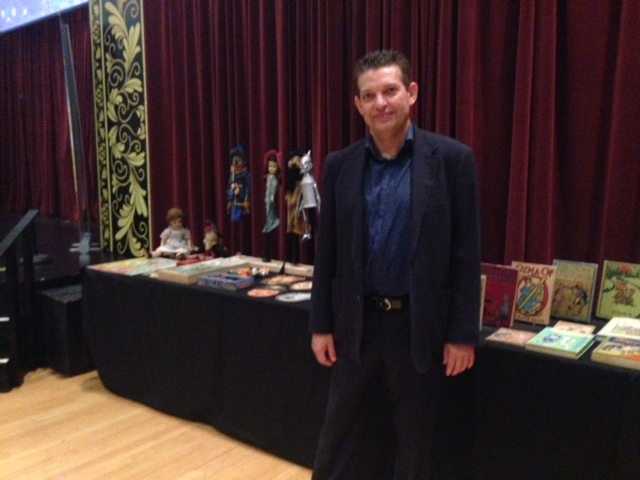 With everyone at their tables, settled in, ready for a delish pre-Thanksgiving lunch we were treated to live performance of "Over the Rainbow" by Dorothy (Danielle Wade) and "Red Shoes Blues" by the Wicked Witch of the West (Jacquelyn Piro Donovan). Spectacular!  Both Danielle Wade and Jacquelyn Piro Donovan are amazing performers who's love for their roles come through in their singing.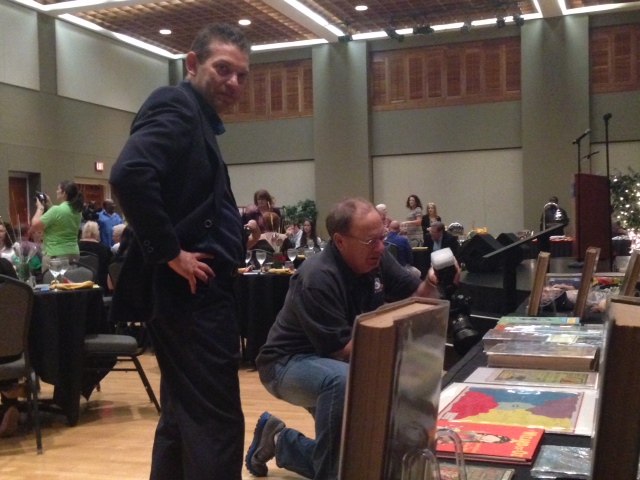 Danielle Wade who won the lead role of Dorothy on the Canadian reality show "Over the Rainbow" is simply perfect for the role.  I had a chance to chat with Danielle Wade  and the first thing I found out was that she never, ever imaged she would win the contest but went to the audition anyhow.  Soon however and much to her surprise, she had a golden ticket. With a series of auditions and performances including one for Andrew Lloyd Webber, Danielle found herself among the last ten contestants and finally the winner of the role of Dorothy in the Wizard of Oz.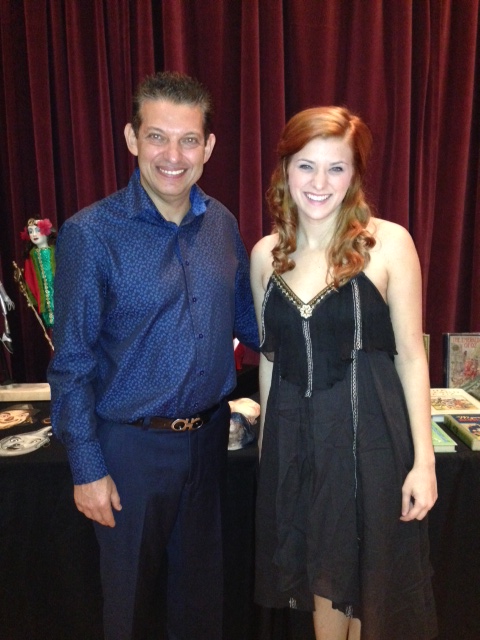 While discussing Wizard of Oz memorabilia with Danielle, she mention to me  that she recently received a first edition copy of the Wonderful Wizard of Oz book as a gift, although she was not aware of specifics of her copy.    As a kid, Danielle Wade loved the Wizard of Oz and now others will get a chance to love her as Dorothy.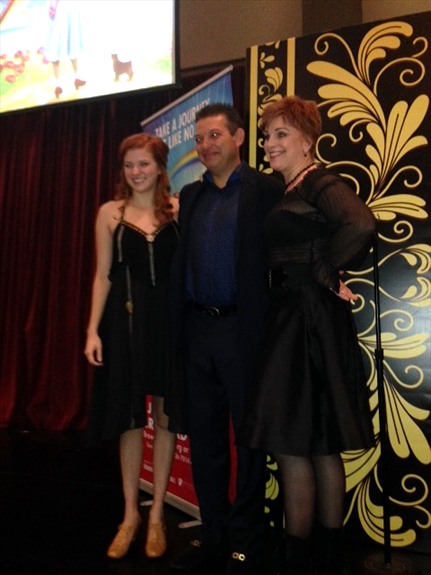 Sitting down with Jacquelyn Piro Donovan who plays the Wicked Witch of the West was something I was looking forward to after seeing her sing live.  Her performance of Red Shoes Blues was absolutely over-the-top!   Jacquelyn who's voice is a natural for that of the role of the Wicked Witch of the West has been acting for a very long time and has won some awards.  Best of all, the role of the Wicked Witch of the West is not work for Jacquelyn it is instead a lot of fun and a challenge.  With both adults and children in the audience, her biggest challenge for every performance of the Wizard of Oz is walking a fine line between acting as menacing as she can be and yet keeping it funny. 
In January of 2014, I agreed to display Wizard of Oz memorabilia during tour performance in Fort Lauderdale, Florida and if any of you planning to attend the performance, please stop by and say hello. I would love to meet some of you in person and wish you all a Wonderful New Year !!!