The Wonderful game of Oz from 1921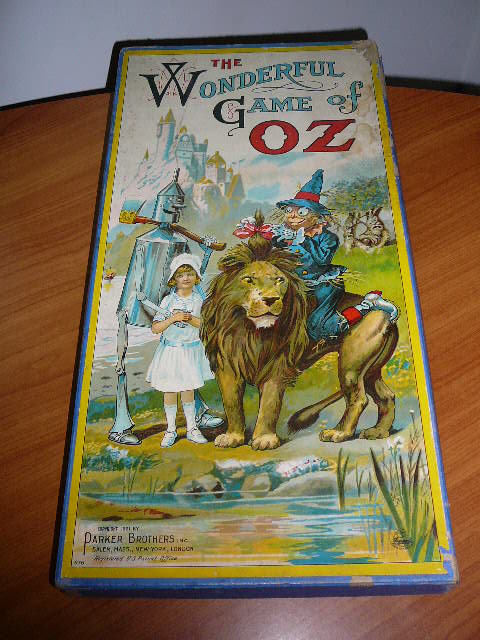 Over the years while obtaining collectible Wizard of Oz books, I have seen The Wonderful Game of Oz to be sold in auctions. I decided to obtain that game and in this web page I will try to provide information that I obtained about this very rare collectible game including photos.
According to Greene & Martin in The Oz Scrapbook (p. 174), "In 1921 Parker Brothers issued this game, a parcheesi-like game whose folding playing board was a large map of Oz, beautifully lithographed in colors, with all the Oz characters shown in their proper locations..." The characters moved along the Yellow Brick Road according to their throws.
Game consist of following pieces
First Edition.First issue with the original pewter figurines;
With original two-part box (19½x10x2") with full-size color pictorial label on top. Board and box dated 1921. Image of the box is on the right.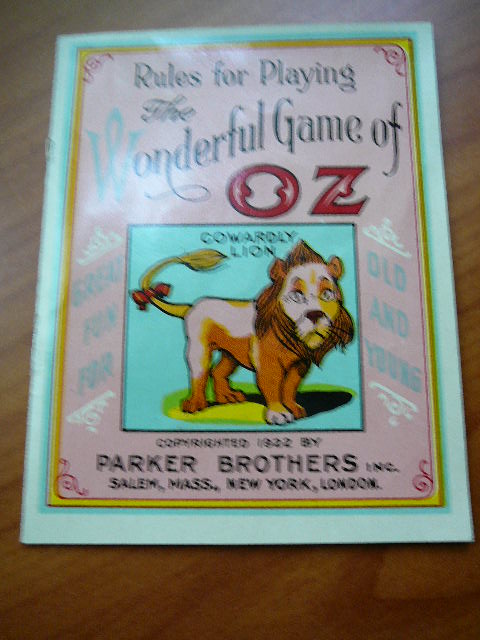 8-page rule booklet with color pictorial wrappers; rule booklet dated 1922.
Brown wooden dice cup; six wooden dice or "turnings" (each spelling on the sides the word W-I-Z-A-R-D); subsequent editions replaced the Oz characters with plain colored wood playing pieces.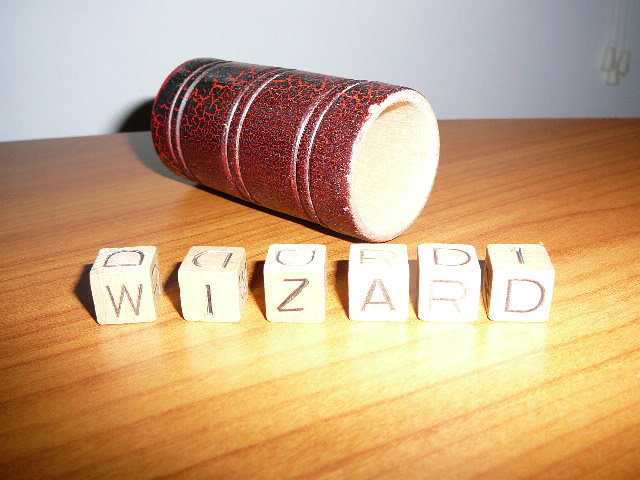 Four pewter figurines representing Dorothy, the Scarecrow, the Tin Man, and the Cowardly Lion as playing pieces;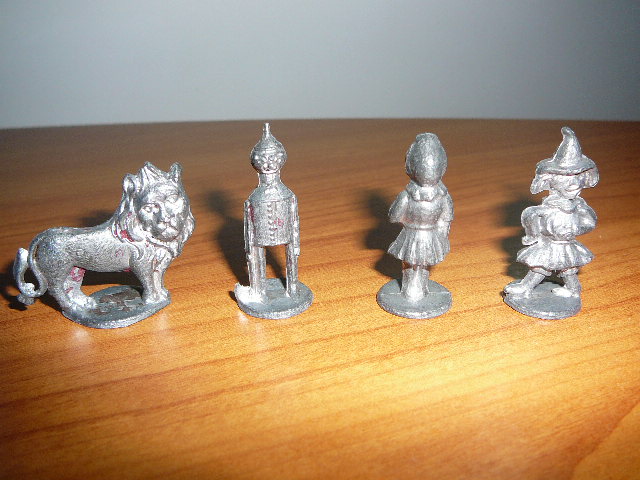 Complete game with reverse fold chromolithograph game board; Board dated 1921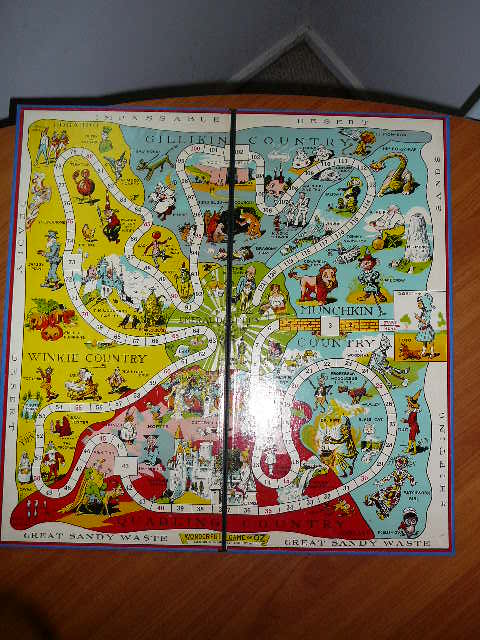 As far as the value of this particular game, I found this game sold in January of 2008 in PBA auction for $2300 ( $1900 + 20% auction commission). Photo of completed auction is below

---

Return from this Wonderful wizard of Oz game article page to Oz Blog page

Return from this Wonderful game of Oz page to Wizard of Oz books home page