Rare Childrens Books
In regards to rare childrens books, recently, I read the article titled "You haven't lived here until ... you leaf through CMU's (Central Michigan University) children's antique book collection". I was excited to see that CMU advertise their valuable childrens books collection and mentioned that the Central Michigan University's Clarke Historical Library has a collection of out of print childrens books that includes a first edition of "The Wonderful Wizard of Oz."
Moreover, the Oz collection was included among the CMU's must-see books (the article stated: "Definitely check out the early edition of "Alice's Adventures in Wonderland," bound in vellum, that author Lewis Carroll gave to Princess Beatrice, daughter of Queen Victoria, and the 1900 first edition of L. Frank Baum's "The Wonderful Wizard of Oz" with the complete set of 39 sequels...". For the text of full article see Rare Childrens books collection at CMU

After reading the article, I began to wonder: what do childrens booksellers and collectors mean when they refer to "rare childrens books"? In my mind, the term "rare childrens book" refers to a book that will hold or increase its monetary value due to its edition, condition, and scarcity. Out of those three factors, it has been my experience that scarcity of a particular book is the most important element affecting the value of the book.

Before the advent of the internet, scarcity was difficult for anyone but a very experienced bookseller to determine, and it still is for very rare childrens books. However, with most books, checking internet sites such as ABE, Addall, Biblio and Alibris should give a book collector a good indication on how scarce the book is.
As many of you know, I usually reference Abebooks as a source for determining scarcity of any rare childrens books, since they represent over 15000 antique book dealers selling over 110 million books.

Below is a list of scarce Oz realted books that I have in my inventory that I could not locate anywhere online:
1. Wonderful Wizard of Oz - 1st edition, 1st state "A binding" with name of the publisher at the bottom of the spine in green color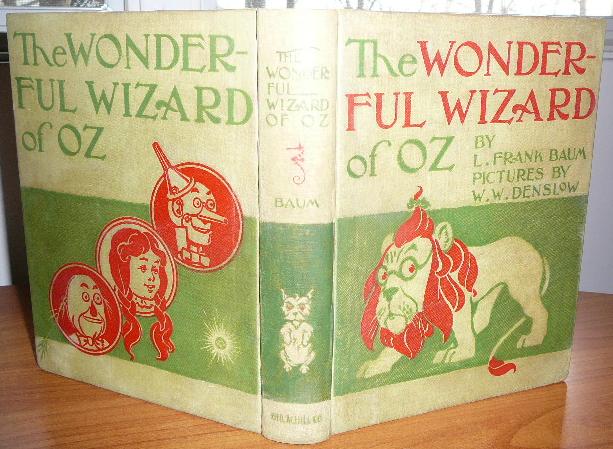 2. New Wizard of Oz. 2nd edition, 1st state. Please note presence of the word "New" on the front cover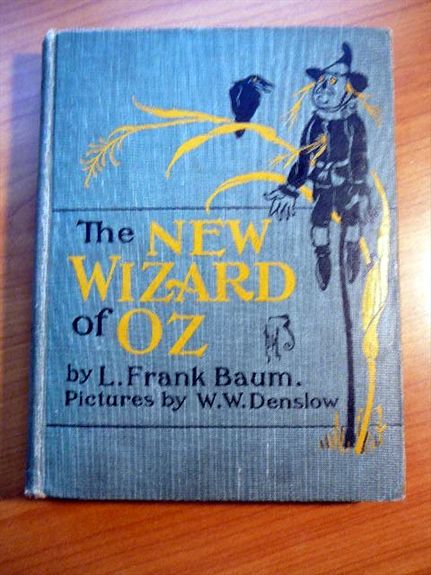 3. Marvelous Land of Oz. 1st edition, 1st state in dust jacket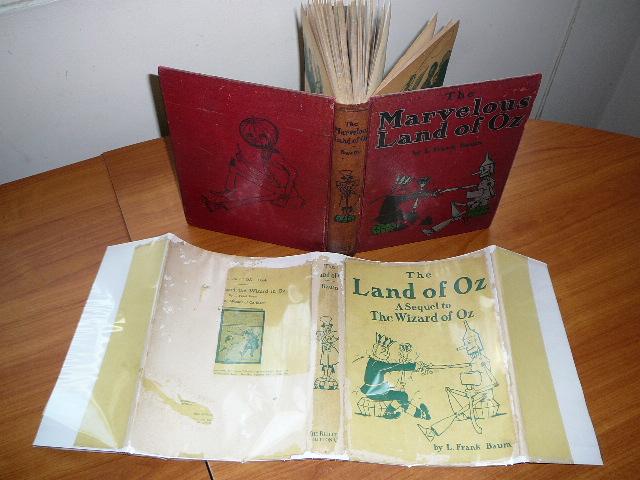 4. Dorothy and the Wizard in Oz. First edition in dust jacket by Reilly & Britton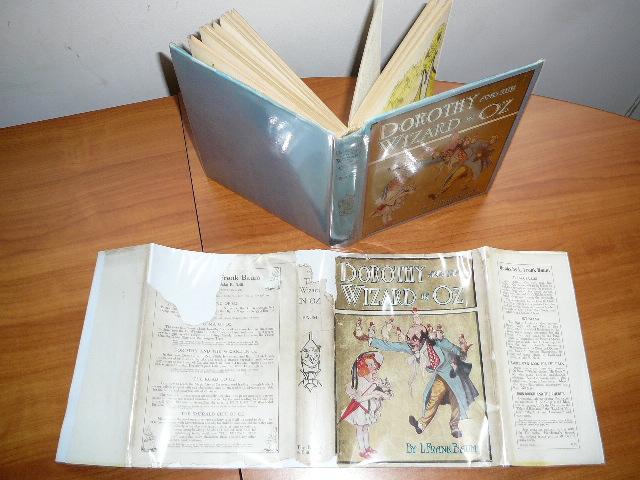 5. Road to Oz. First edition in original dust jacket with gold background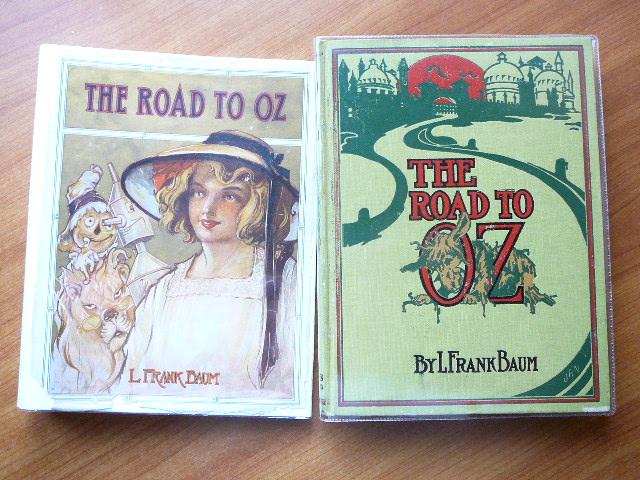 6. Emerald City of Oz. First edition in original dust jacket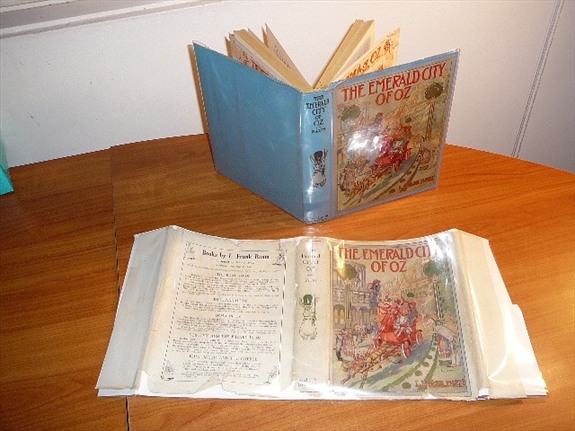 7. Patchwork Girl of Oz. FIrst edition in original dust jacket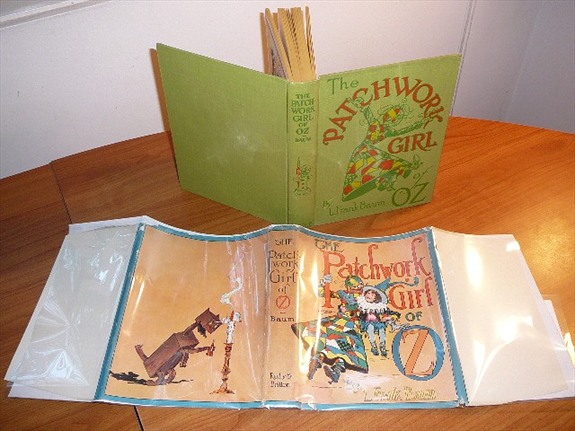 8. New Wonderland. First edition.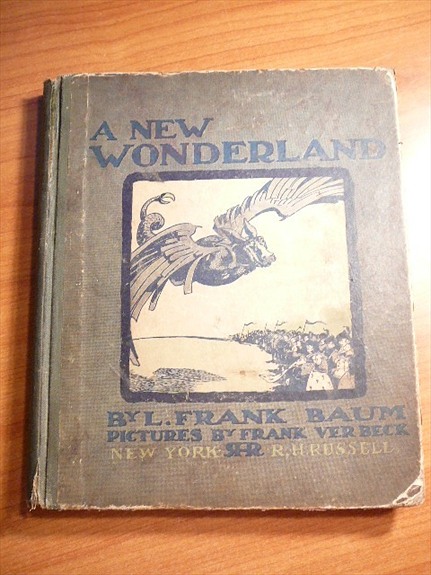 9. Sky Island by Frank Baum. First edition in original dust jacket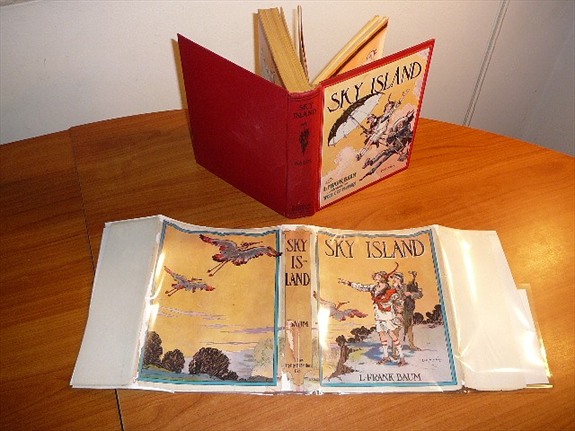 10.The Daring Twins by Frank Baum. First edition in original dust jacket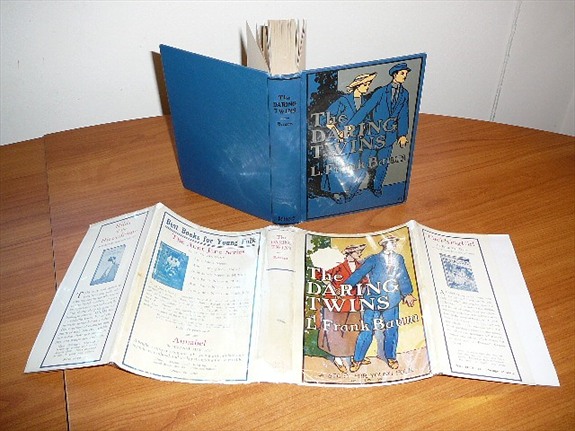 As expected, Wizard of Oz is usually mentioned somewhere every month, either nationally or internationally, keeping the Oz theme alive. For example, only a few weeks ago, during the Academy Awards broadcast, they featured a spoof featuring Christopher Guest, Fred Willard, Jennifer Coolidge and others as a disgruntled focus group attending a "Wizard of Oz" test screening circa 1939. 2012 Academy Award Wizard of Oz youtube video

Last month a pair of ruby slippers from the 1939 movie Wizard of Oz have been acquired for The Academy of Motion Pictures Arts and Sciences, according to a February 22, 2012, press announcement from the Academy. The slippers, a piece of iconic Hollywood history, were gifts from actor Leonardo DiCaprio and a group of "angel investors," including Steven Spielberg and Terry Semel, along with other donors.

Another example was related to Andrew Lloyd Weber's Wizard of Oz musical that was nominated for Best Musical Revival in the 2012 Olivier Awards. for Best Musical Revival in the 2012 Olivier Awards

In conclusion I would like to ask you a question. Do you have scarce Oz books in your collection? I would love to learn about it and share them with other Oz books collectors.


Return from this Rare Children Books article page to Oz Newsletter page