Wizard of oz puppets by Bill Eubank
I recently had an opportunity to obtain unique Wizard of Oz puppets. Since these puppets are one of a kind and were made by a veteran puppeteer Bill Eubank, I could not pass on this opportunity.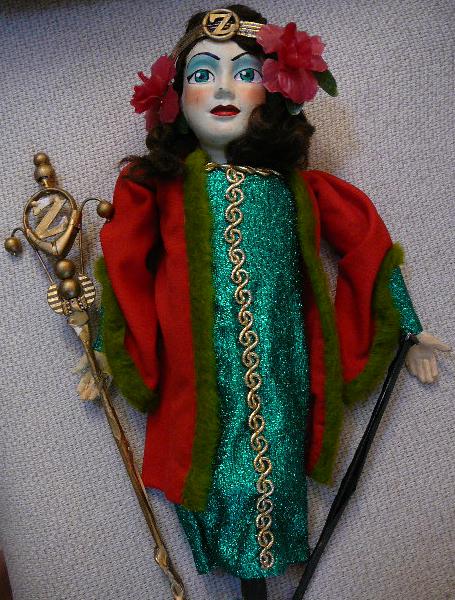 Bill Eubank produced first puppet show "Jack and the Beanstalk" in 1946. In the early 1960s Bill started to get involved with the International Wizard of Oz Club and with the assistance of Fred Meyer (who was available to answer Bill's Oz-related questions), built the Wizard of Oz puppets for Oz performances.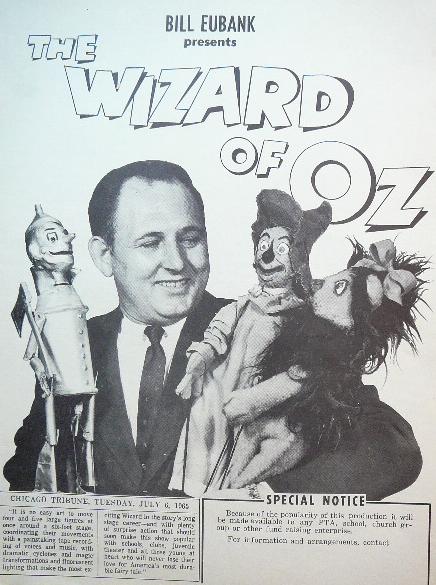 The spring 1965 issue of the Baum Bugle magazine dedicated the three - page - article to Bill Eubank and his Oz puppets. It displays Bill with Harry Neal Baum holding puppets and additional black and white photos of a few puppets.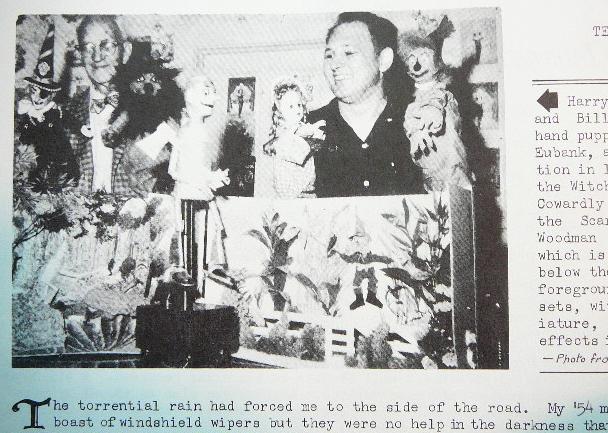 In addition to the common Oz characters like Dorothy, Scarecrow, Cowardly Lion and Tin Woodman, he also created puppets for the next Oz title, the "Land of Oz, such as Jack Pumpkinhead, The Sawhorse and the Woggle-Bug.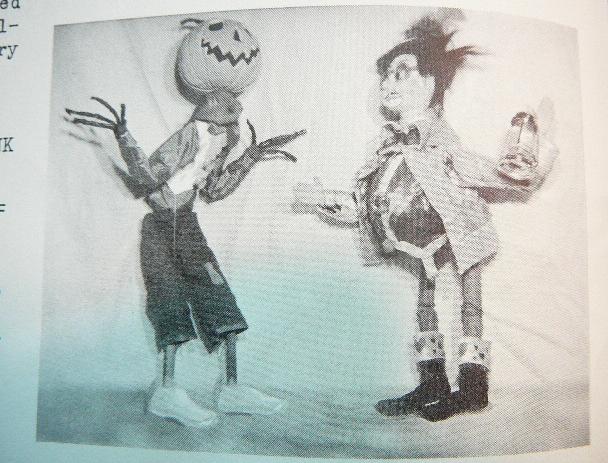 Over the next few decades Bill Eubank attended various Oz conventions where his puppets were displayed for everyone to view and enjoy. In addition, Bill had stage performances for the Oz convention participants.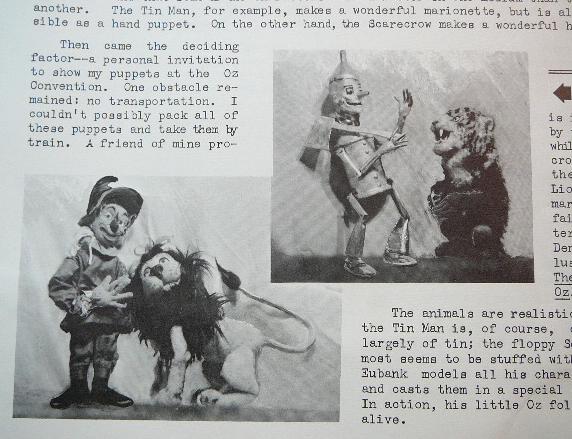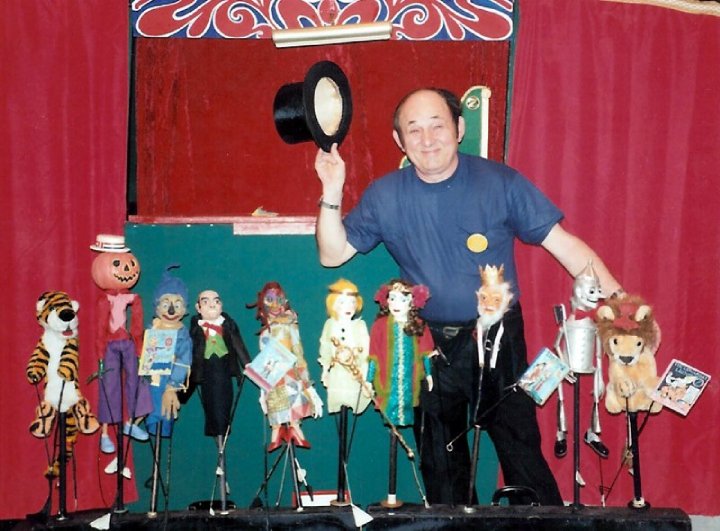 Bill passed away in 1993 and his puppets literally disappeared until recently. My recent research for Bill Eubank on Google revealed that his popularity is growing according to IMDB.com (Internet movie data base)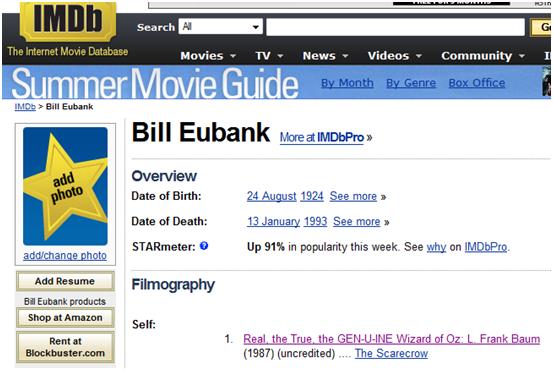 In addition to puppetry, Bill the illustrator for many Oz books and a heavy contributor to Baum Bugle publications.
What attracted me to these puppets is the incredible amount of details and effort that Bill put into each and every one of them. My further reading into puppets revealed that it takes two to three weeks to build a single puppet by a professional puppeteer and can cost over $5000 for a puppet. The amount of time that Bill Eubank put into the creation of these puppets is truly extraordinary.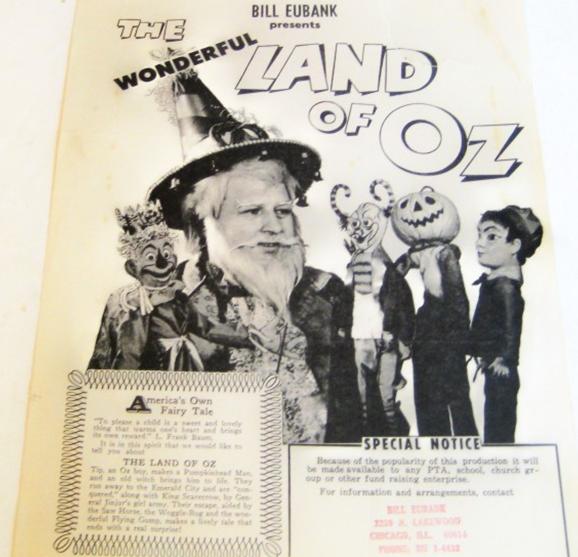 Below are images of Bill Eubank's Oz puppets. I hope you enjoy and appreciate them as much as I do.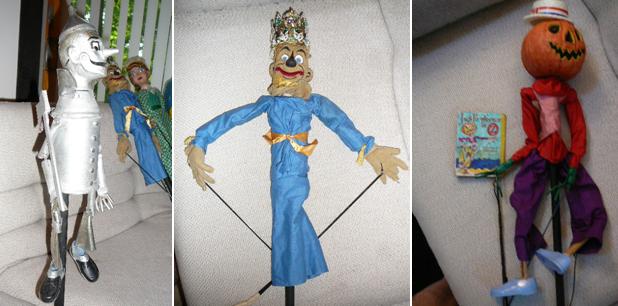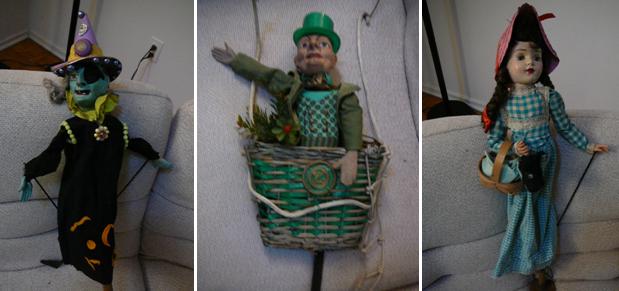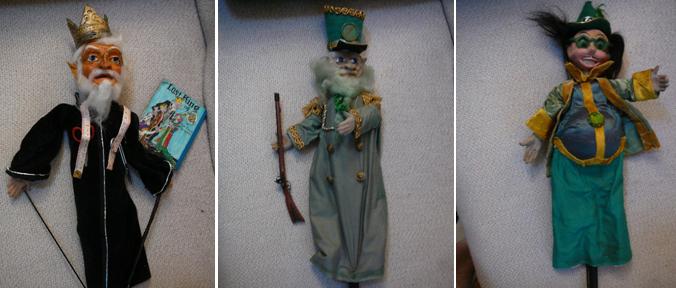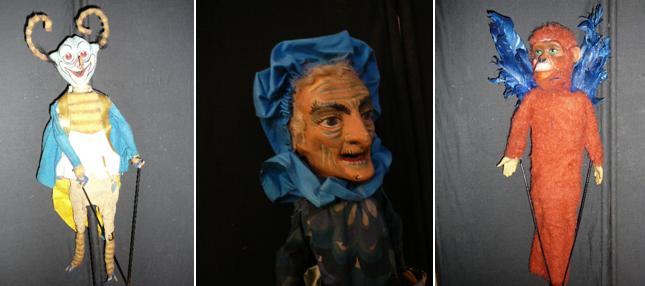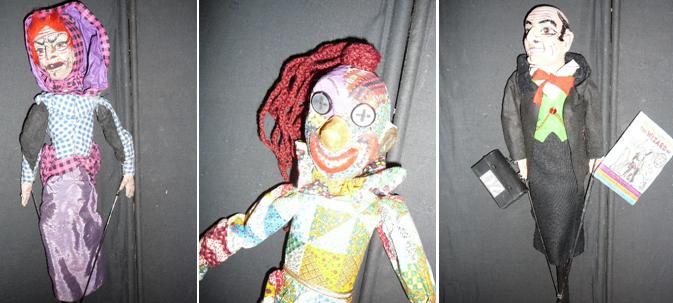 Additional photos to over 30 wizard of oz puppets
Have A Great Story About This Puppets?
Do you have a great story about this? Share it!
What Other Visitors Have Said
Click below to see contributions from other visitors to this page...

How Many Dorothys are there???






Hello there! I was just looking at the large group photo of all these beautiful puppets, and noticed 3 Dorothys. Two, in the blue/white checks look identical …