Wizard of Oz blog - 2010 entries


December 27, 2010. Lloyd Webber Talks Reality TV, U.S. Wizard Of Oz
Andrew Lloyd Webber, who helped create the juggernaut of using reality TV programs with the public choosing the leads for West End musicals, has signaled an end to his involvement in them. ... But he went on to say that there is still mileage for it in the U.S., and hopes to use it to cast The Wizard of Oz there and take Dorothy back to Kansas. He commented, "'The X Factor' juggernaut is going to be huge there next year but other networks are looking for something to go against it. Once we've found a Dorothy in the U.S., my instinct is to open the show in Kansas."
View Full Article

December 22, 2010. Hathaway's Garland biopic delayed


December 18, 2010. Robert Sabuda is the superstar of the modern pop-up book (check my 7 out of 50 copy for images)


December 17, 2010 Segment from new Wizard of Oz musical by Lloyd Weber from London.

December 15, 2010. 'Wizard Of Oz' spin-off 'Oz Wars' goes into production


December 10, 2010. Wizard of Oz Book Signed by Cast & Crew of 1939 Adaptation to be Auctioned


November 21, 2010. Anne Hathaway on SNL's Thanksgiving Show in Wizard of Oz


November 13, 2010. Meinhardt Raabe's Oz archive sold for over $50,000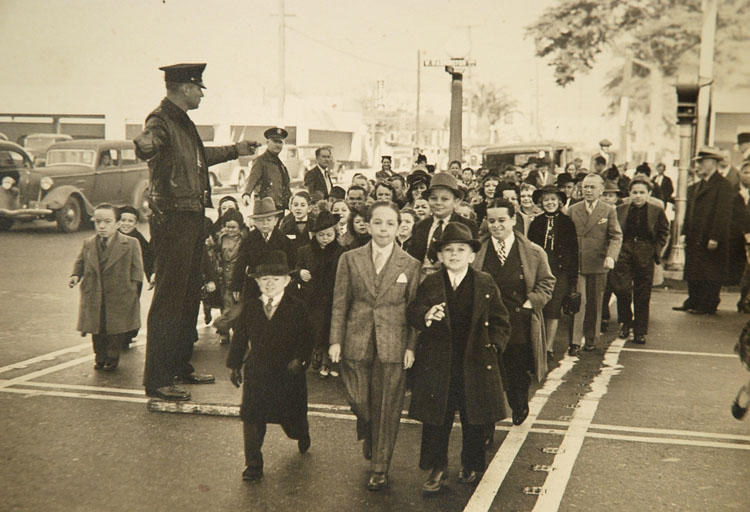 November 6, 2010. Very nice Oz documentary ( Oz collectibles)


November 5, 2010. Oz election day video


November 2, 2010. First Images Appear From CG 'Dorothy of Oz'


October 25, 2010. Would you buy this book signed by Frank Baum ? ( The answer is NO, it is fake and I hope you know the reason)


October 23, 2010. LLOYD WEBBER FORKS OUT MILLIONS ON NEW PRODUCTION


October 19, 2010. CNBC interview with Antiquarian book dealer. He mentions interest in children books and women purchasing more books than men.


October 19, 2010. Investing In Books: Safe Returns Between the Covers


October 18, 2010. Warner Bros. Consumer Products Announces Launch of Wizard of Oz Kids and Online Destination


October 15, 2010. Lea Michele: 'Dorothy of Oz' Preview!


October 14, 2010. Interview with Barry Ratcliffe.(Complete telling of all 14 books)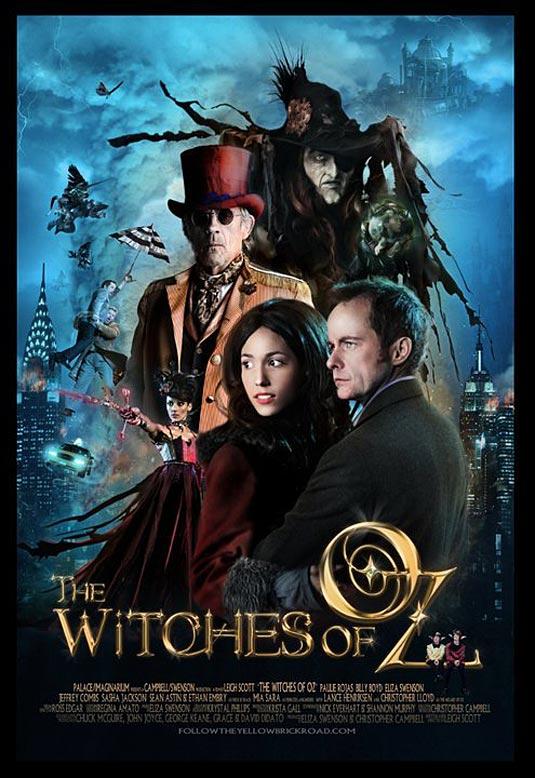 October 10, 2010. WIZARD! CLASSIC MOVIE HITS ARE REMADE IN 3D


October 7, 2010. Sam Raimi Commits to Disney's Oz the Great and Powerful


September 26, 2010. First edition copy of "The Wonderful Wizard of Oz" donated by RareOzBooks.com to Judy Garland museum in Grand Rapids, Minnesota.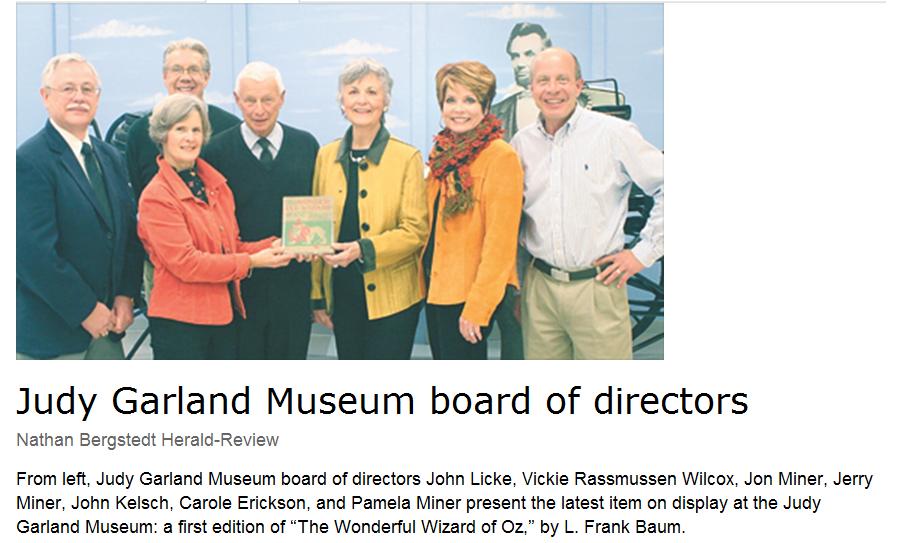 September 25, 2010. Andrew Lloyd Webber casts his original Phantom of the Opera as his new Wizard of Oz


September 14, 2010. Nancy Pelosi as Wicked Witch




September 12, 2010. MarVista Acquires The Witches of Oz

MarVista Entertainment has acquired the global distribution rights to an all-new prime-time, miniseries event, The Witches of Oz, which the company will debut to potential broadcast partners at this year's MIPCOM-TV.
The two-part fantasy adventure, The Witches of Oz brings a creative modern twist to the classic tale and stars veteran actors Christopher Lloyd (of the Back to the Future trilogy), as the Wizard of Oz; Sean Astin (of the Lord of the Rings trilogy); and Billy Boyd (Lord of the Rings), among many others. The Witches of Oz is helmed by writer/director Leigh Scott; executive produced by Christopher Campbell of Palace Imaginarium; and produced by Eliza Swenson and Christopher Campbell.
Source: http://www.anbmedia.com/anb-media-news/2010/09/anb-media-news-september-7-2010/?link=content2


August 28, 2010. Leigh Scott's Witches of Oz has been renamed. It's now being called The Witches of Oz: Dorothy and the Emerald Key.
Here's a very nice new movie poster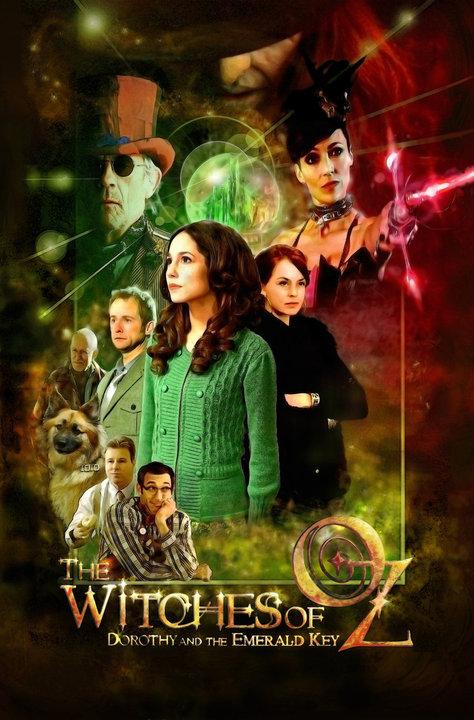 August 23, 2010. Lady Gaga as a good witch Glinda


August 15, 2010. Very nice version of "Over the rainbow".



August 12, 2010. "Wizard of Oz" Celebrates 71st Anniversary with a Google Doodle



Since Google celebrates today wizard of Oz day, search for the term "Wizard of Oz" took a 4th place in the most search terms at Google.



August 8, 2010. From Ozma of Oz book image and another drawing by John R. Neill to modern take.





August 3, 2010. The Wizard of Oz features in list of favourite family films ever


July 16, 2010. Windmill Production's NEW "Wizard of Oz" in Australia!


July 13, 2010.
Six-foot tall ruby red slippers are unveiled on 42nd Street outside of Madame Tussauds to celebrate the launch of The Wizard of Oz Cinema 4-D Experience in New York, Tuesday, July 13,2010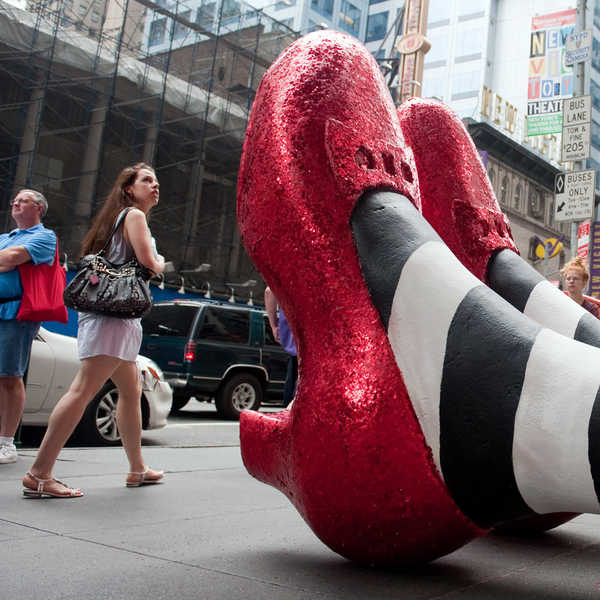 Jily 11, 2010. 'Wicked' coming to the big screen


Jily 10, 2010. Secrets of the Wizard of Oz and our current economic crisis


June 25, 2010. Latest list of all Oz related movies


June 16, 2010. A mysterious Oz teaser trailer


June 13, 2010. Seven - more cinematic follow-ups


June 11, 2010. Another film. Michele, Hilty, Stewart Lead Cast of WIZARD OF OZ Animated Feature


June 6, 2010. Why 'The Wizard of Oz' is the most popular film of all time


May 31, 2010. Another new Oz sequel attempt in the works.
A new indie movie company MovieUs Productions who has apparently been shopping the idea for an Oz movie around is currently developing an Oz movie of their own. We caught up with the director last Tuesday who told us... "We're really excited to have the oppurtunity to make a movie like this. The idea all started back in 1985, the year Disney's Return to Oz hit the screen. It was this big deal, man. Looked at a milk carton, Return to Oz was on it. For me as a kid, it was terrifying and confusing." '
It's titled 'The Lost Princess of Oz' obviously based on the book by L. Frank Baum but with some changes, one being that everyone is looking for Dorothy (who is now a princess) not Ozma. Its supposed to incorporate story sequences from Ozma of Oz and the Land of Oz as well drawing inspirations from Tim Burton's Alice and Return to Oz. Its planned to be a musical unlike Return to Oz and the director made the comment that it is Return to Oz set to 1939, meaning that there will be may similarities between the two but the main thing is the villian has not yet been said. The director will be announced soon so check back for some updates. Filming will start this summer and by then you'll have some more info as to what this will be like. I've seen some test shots and development work and it does looks promising but as always I'm just waiting.
Join the Scarecrow as he attempts to transport himself, along with the Tinman and Lion, to America to find Princess Dorothy. But beware our new villain has plans to finally get the Ruby Slippers and destroy all the good in Oz. Whoever gets to the Ruby Slippers first controls the fate of Oz. With time running out, everyone is looking for ''The Lost Princess of Oz".


May 25, 2010. New staged reading of the wonderful wizard of oz based solely on the book.
THE WONDERFUL WIZARD OF OZ A New Musical stage reading will be performed on July 18-23rd at 3pm and 8pm, at the Manhattan theatresource. Music and Lyrics by Casey Wood, Stephen Cornine, Michael Gershowitz, with additional lyrics and music from L.Frank Baum and Paul Tietjens 1902-1912 stage show.
Manhattan Theatresource is a not-for-profit arts service organization with a groundbreaking purpose: to organize and link the disparate communities within New York's vital off-off-Broadway movement, and to provide a "one-stop shop" resource center for independent theater artists and audiences across the nation.
Manhattan Theatresource is located at 177 MacDougal street 10011 Below 8th street. For More information, visit www.theatresource.org. Tickets will be $15 dollars for the public, Tickets on sale now.

May 22, 2010. Over the rainbow winner Danielle Hope.


May 18, 2010. Wonderful Wizard of Oz: Producer Wyck Godfrey Talks About the New Film


May 18, 2010. Drew Barrymore to Direct WIZARD OF OZ Flick, SURRENDER DOROTHY


May 17, 2010. COLLECTING THE OZ BOOKS: GORGEOUS ART AND GREAT STORIES


May 16, 2010. 70 Years of Pop Culture Influence


May 15, 2010
Nora Ephron Screenwriter Nora Ephron wrote romantic classics like Sleepless in Seattle and When Harry Met Sally. But her big influence isn't the MGM classic movie; it's L. Frank Baum's children's book and its countless sequels.


May 2, 2010. One of the best performance in my opinion of the week 5 Dorothy selection process in London.


April 28, 2010. Who will direct Disney's Wizard of Oz prequel "The Great Powerful" ?


April 25, 2010. THE WIZARD OF OZ to Open in West End Mar. 29, 2011


April 24, 2010. BBC page providing latest statusand videos of Dorothy selection process in London


April 22, 2010.The Impending Wizard of Oz Renaissance


April 21, 2010. Robert Downey Jr. as the Wizard of Oz?


April 18, 2010. Johnny Depp Slated For "Wizard Of Oz" Prequel Movie


April 12, 2010. New independent company now taking a trip Over the Rainbow


Bobby McFerrin - Wizard of Oz (Very talented guy)



April 9, 2010. Latest statistics for recent movie revenues with conclusions that Wizard of Oz is the next on the list.


April 1, 2010 James Cameron To Remake "The Wizard of Oz" in 3D


March 29, 2010. VIdeos of Dorothy selection for Lloyd Weber musical Wizard of Oz


March 18, 2010.Ultimate winner emerges on May 22 to play Dorothy on Lloyd Webers new musical


03/15/2010. Paulie Rojas (The Witches Of OZ) Interview at 'Night Of 100 Stars' 2010 Oscar Viewing Party


March 06, 2010. Nice national TV commercial featuring Oz book by Library of Congress


March 04, 2010. Plot of a new movie "The Witches of Oz"


March 01, 2010. New movie "The Witches of Oz" is due out in the Summer of 2010


Feb 28, 2010. Wizard of Oz Harley-Davidson out on Youtube


Feb 26, 2010 . Road to Oz is #1 in what was hot in the world of publishing in 1909 according Abebooks.


2/26/2010 Below is an interesting email requesting me to assist with Oz books. Her passion for Oz books shows below:
This is most likely going to sound very stupid to you but I am going to put it out there and you can decide whether or not I am genuine and if you want to help me....
I am 32 years old now and the product/1st generation child of one spiritual successful parent who emigrated from Delhi to America and a mother who was an immigrant from Northern Ireland and also holds her staunch Roman Catholic beliefs. They will be happily married for their 40th year on 6/6/2010.
Not knowing what was best in this country and most likely being confused about how to split their cultural difference, I went to catholic grade school on to a prestigious all girls high school then on to one of the best schools in the country for my current field and in turn, I am what I guess society deems as a success. What I never forgot was when my parents both agreed with our education (all girls prv hi sch/ clg advanced course trng at 8 ) and it was the time spent in the public library and despite 9 years spent 3 days a week what I latched onto there were the Oz books. Id sit for days upon days curled up reading those old books with original illustrations and the bindings breaking and disappear into my own world after stealthy walking thru the 2 rooms to plant myself in the logic stacks
I started when I made a little bit of money buying some off of ebay that i do not doubt are old and maybe 2nd ed (claimed first) or whatever but I need guidance and I am asking for your help to over time enable me to obtain the entire collection.
I want to collect something that mattered/matters to me that I can show and share with my children if and when I have them that is solely mine to covet and share when I choose.
I hope all of this makes sense to you and that you will help me in my quest.
Feb 18,2010 The search for Dorothy has already begun.


Jan 23,2010 Why 'Avatar' will never surpass the wizardry of 'Oz'


Jan 22, 2010. First edition of Wonderful Wizard of Oz sold for $45,000 + commision in December of 2009


Jan 11, 2010. New 'Wizard Of Oz' To Be Modernized Family Film; Todd McFarlane's Dark Vision Dead?