Wizard of Oz blog - 2012 entries


November 14,2012. Newcomer Danielle Wade Wins Role of Dorothy in Toronto Wizard of Oz; Complete Casting Announced- Canada 2012
Danielle Wade Wins Role of Dorothy


September 17,2012.Oz Over the Rainbow - Canada 2012

Selection of Dorothy for Wizard of Oz musical in Canada just started




July 12,2012.Oz The Great and Powerful - Official Disney Trailer




June 21,2012.We knew Sam Raimi was tackling the Wizard of Oz universe in his upcoming Oz: The Great and Powerful, and now we finally have our first peek at James Franco as the title character, via some leaked promotional art.
The pic, which shows a promotional sheet in Italian with a vintage-style pic of Franco sporting a top hat, definitely shows off the quirky style Raimi is aiming for.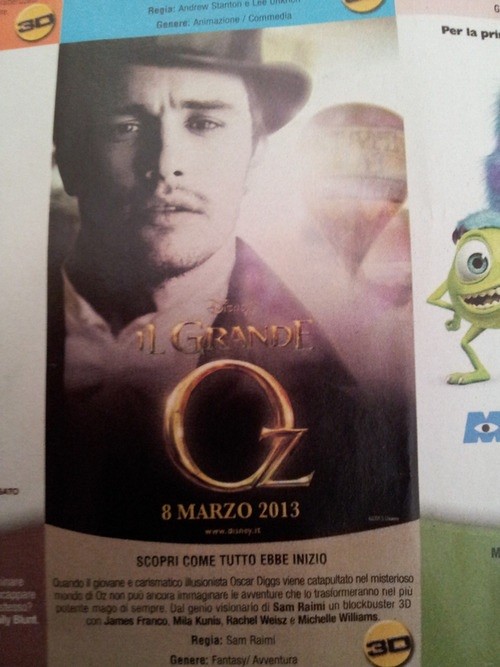 June 20,2012. Close to 600 young women began lining up outside the CBC building on Front St. E. just after midnight on Monday to ensure they had a chance to go Over the Rainbow
Over the Rainbow auditions in Toronto


March 16,2012.Playing 'Somewhere Over the Rainbow' With Stuffed Animal Cats



March 9,2012. Anne Hathaway Voices the "Wonderful Wizard of Oz" Audiobook

February 4,2012. Leaked photo from 'Oz: The Great and Powerful'... this is what the Flying Monkeys will look like.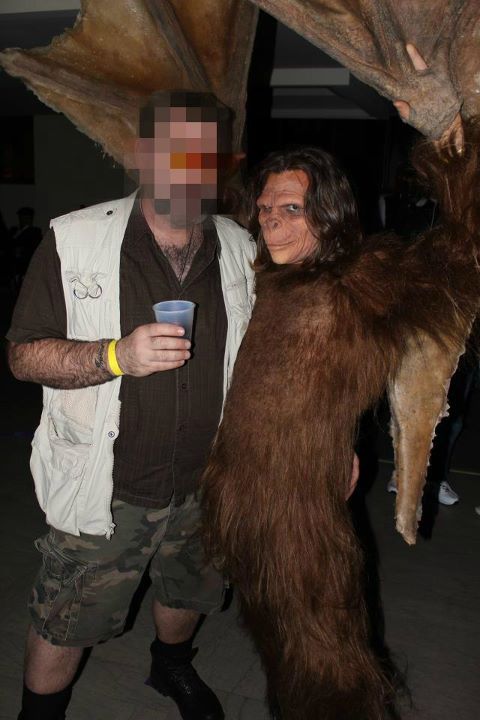 January 16,2012. Nice five minutes documentary by Rachel Cosgrove the author of the "Hidden Valley of Oz"


January 15,2012. Make sure that you avoid this con artist on ebay. Buyers BEWARE!
As most of you know that I follow almost every copy of WOndierful Wizard of Oz that shows on the market. I would like to warn you about specific copy that is currently listed on ebay indicated that it is signed by Frank Baum.
Originally this book was listed on ebay with proper description below and it was sold at the end of 2011 for $1500 due to book have various issues.
Bnding is lightly soiled, especially at lower front corner, bumped corners with wearthrough at lower. The spine has fraying along edges and wear, fraying and small tears at ends. It appears that the rear panel may have been reglued. There is a faint owner notation on the front endpaper, "John A. Davis Christmas 1901". Some seperation between pages 128-129 but still holding firm.
Below are a few images of the original book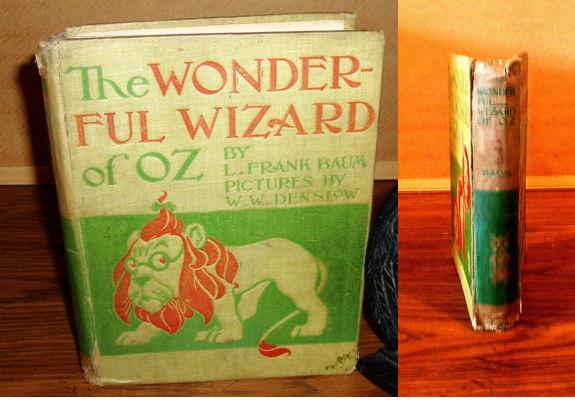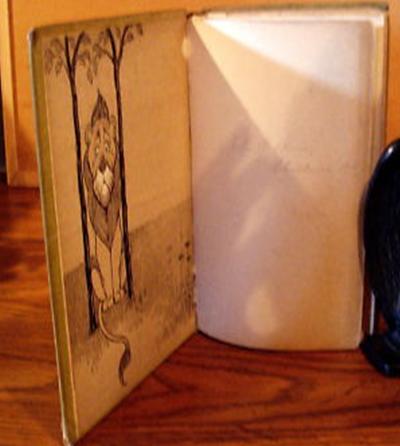 Buyer of the book from Spain added Frank Baum signature to the page and relisted this book on ebay for $24900. The seller ID is van_amburgh with 100% and 391 positive feedbacks.
Below are a few images for you to review.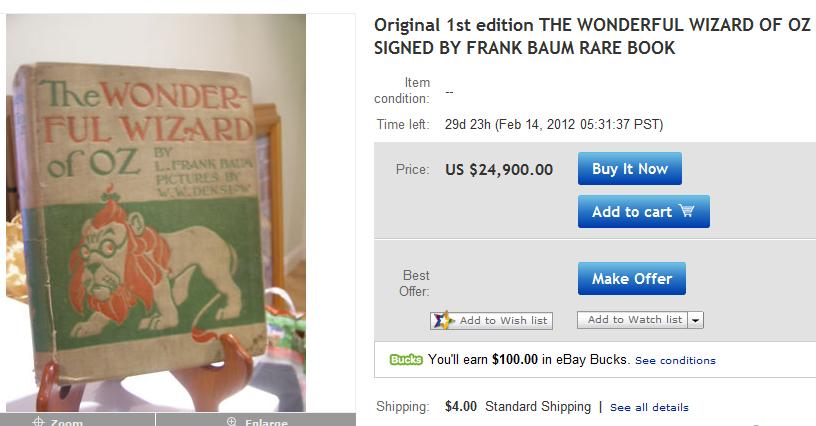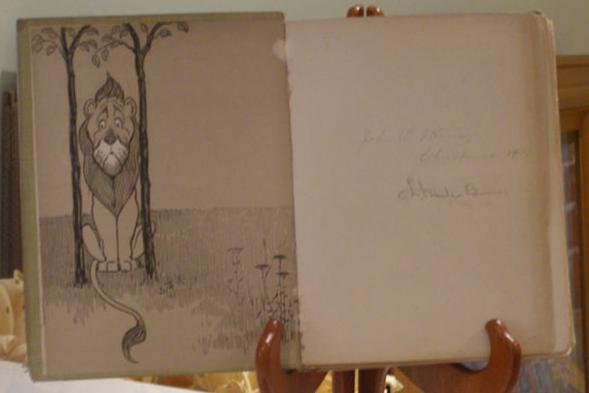 January 8,2012. TV segment of different type of Wizard of Oz collector ( outside of books).


January 6,2012. This segement about me and my Oz collection aired on January 5, 2012 on MPT ( Maryland Public Television) as part of Chesapeake Collectibles show.