Decorating Theme for Children's Rooms
A decorating theme is a great way to begin decorating a room for a child. If you're like most parents, you've probably spent lots of time thinking about decorating your new child's room even before he or she joined your family.
Since The Wizard of Oz movie has been a favorite to children for many years ever since it came out it creates an interesting decorating theme for kid rooms.


Oz characters from the Munchkins to Witches represent broad area to explore for decorating children's bedroom or playroom. In addition, the original color plates from various Oz books can be enlarged to the posters size and framed for instant and unique artwork.

Characters from Oz books are great decorating theme for both boys' and girl's rooms. Just to name a few:


Decorating theme for boys

Pirates,
Knights and Castles
Dinosaurs
Army, Navy, Air Force, Marines

Decorating theme for girls

Fairies, Unicorns and Elves
Flowers
Butterflies, Bees, and Dragonflies
Favorite Animals
Ocean
Stars/Moonlight

And, of course other famous decorating theme chracters: Dorothy,Scarecrow,Tin Man,Cowardly Lion, Witches,MunchkinsPlus 70 various characters, like Patchwork Girl, Tik-Tok, Toto, etc.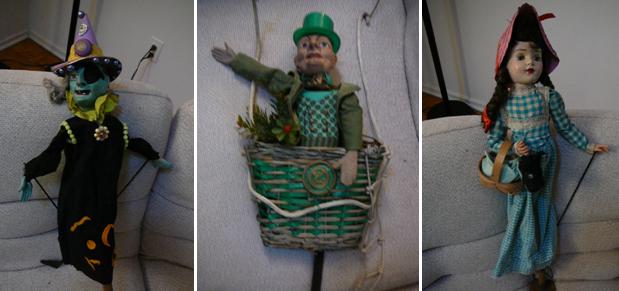 VIew additionl images of various Wizard of Oz puppets


However, by decorating bedroom with the Oz books theme, you will do much more than just making his or her room unique and special. You will open the child's eyes to the wonderful world of books and will unlock the key to your child's development and growth.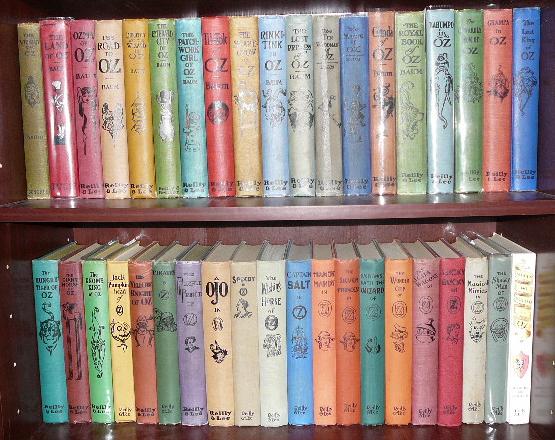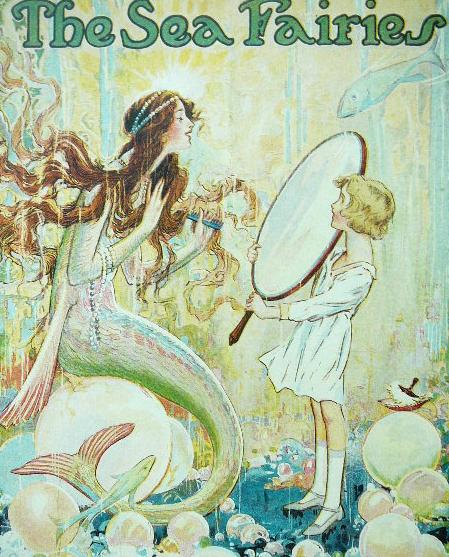 • When you're talking about classic children's stories, they don't get much bigger or more iconic that L. Frank Baum's Wizard of Oz series. Oz books are considered to be the American classic children's literature book series that can provide not hours or days, but years of entertainment for a child. They open the child's mind to the wonderful world of fantasy, love, and true friendships that are depicted in not only original 14 books by L. Frank Baum, but also in additional 26 Oz-related books by other authors and all together constitute the "Famous Forty" titles. Research shows that the highest rates of learning occur in the early, most formative years, of the child's development. The habits that are formed at a young age will stay for a lifetime. It's therefore a perfect time to introduce children to books that educate and inform throughout their lives. Also, the artwork used in Oz books series, including color illustrations, will inspire the child's imagination and interest in art. Certainly, the Oz decorating theme will go a long way to help the budding artists!

• The unique expressions used by L. Frank Baum in Oz books provide a wonderful learning opportunity. It is amazing how rich the language of Oz books is. When a child is exposed to the wonderful world of that language, the opportunity is created for a teachable moment where a child is able to ask questions and a parent is able to answer them. By listening to, and then reading, Oz books the child will develop a familiarity with the wonderfully intricate Oz language. Their vocabulary will expand exponentially, and turns of phrases will wedge themselves into their memories forever.

• The early editions of Oz books represent a solid, safe investment. Pre – 1965 Oz books are only going up in value in comparison to recent reprints. The set of 14 Oz books from the White Edition Series may be purchased for around $400, and, based on the past statistics, will at least hold its value in this economy. In contrast, the reprint of 14 books will cost you approximately $250 and will be valued for less than $100 the minute you purchased them from a store. The earlier edition books you can afford to purchase, the greater are you chances of increases in the value.

• Having books in child's room will provide a valuable lesson in providing care for books. When a child has rare books in his or her room, he or she can learn how to take care of them.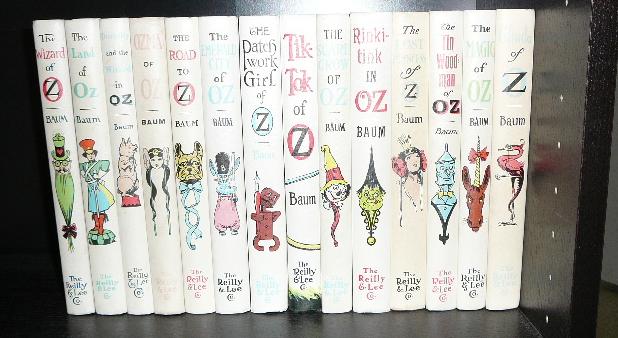 For example, a parent can teach a child how to properly remove the book from a bookshelf, how not to leave the book laying open facedown, and how to protect the book covers. Being able to care for a book collection is a practical skill that will serve your child well throughout his or her lifetime.

• Oz books can ignite a collector's spark in your child and he or she might get involved in the exciting world of collecting. Collecting is enjoyable, wholesome activity that provides a healthy diversion from the every day stresses of our lives. In addition, collecting is a great educational tool. The skills learned by a child in the process of collecting, such as patience, importance of knowledge of the subject matter, and ability to negotiate, are the types of skills that are not only important, but necessary to have, in one's life. In addition, many adults have gone on to actually pursue a career that began with a childhood collection.



• Collecting Oz books also creates an opportunity for teenagers to be engaged in a safe, purposeful social activity while utilizing their technological skills. In the days of the Internet, collecting Oz books offers an opportunity for Oz collectors to engage with their peers Oz enthusiasts all over the world. We are all worried about the impact on our teenagers of the information coming from the World Wide Web and potential contacts that they may engage in while they are surfing the Internet. Yet, the Oz books have true followers all over the world, and your teenager may be able to participate in safe Oz forums through International Wizard of Oz Club

The benefits of introducing the Oz decorating theme into your child's world are too numerous to mention and the potential positive ramifications are far-reaching. Remember, you have the power to make your child's most formative years fun and yet, educational and fulfilling. As H. Carter said, "there are only two lasting bequests we can hope to give our children. One of these is roots, the other, wings. " By opening your children's eyes to Oz books using the Oz-inspired decorating theme, you will give them the wings to soar high in life.

But do not take my words only. Below is an example of a review "Ozma of Oz" from an adult at Amazon:
Though LONG past my childhood, I still find delight in re-reading Baum,s books about Oz and all the wonderful characters in each story. My dad used to read these stories to us when my sister and I were children. How we used to beg for 'just one more chapter, please.' I have not yet introduced our little granddaughter to these marvelous books, but will do so on her very next ' overnight visit'. She already is an excellent reader, so perhaps we'll take turns reading aloud to each other. I will start with THIS book because I think she'll quickly be enthralled by not only Dorothy but Bellina, the Wheelers and the wonderful trees that grow lunch boxes. She'll love the whole story I'm sure, but her interest will quickly be gained in the opening chapters. She's already eight but I don't think ANY age is ' too grown up ' for these charming, delightful, adventurous tales. Mr. Baum was a greatly talented author, one with a wonderful ability to capture the interest of readers of all ages - though I feel certain he expected that children would be his only avid fans. He would be surprised to know how MANY adults still re-read and continue to LOVE his books.

Additional reviews of Ozma of Oz by other readers at Amazon
---
Return to Wizard of Oz home page