Are you a fan of "The Wizard of Oz" book or movie with Judy Garland or both?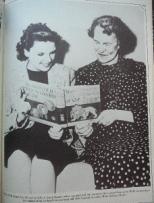 The 1939 film "The Wizard of Oz" with Judy Garland is now considered to be one of the most popular films of all times. It is estimated to have been watched at least a billion times, largely through its repeated television screenings. The movie was based on "The Wizard of Oz" book that sold over seven million copies and was translated into 30 foreign languages. To this day, both the book and the movie appeal to hundreds of thousands of people of all ages.


Judy Garland and L. Frank Baum's wife holding a copy of 1st edition Wizard of Oz book.
When producing the movie, MGM studio worked hard to produce a movie that would appeal to both the adults and children, and it certainly achieved that goal.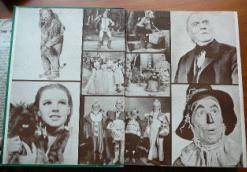 The film has the magic of Oz and also the magic of Judy Garland who won the Academy Award for her outstanding performance.




Illustrated end papers with movie actors from 1939 Original Wizard of Oz books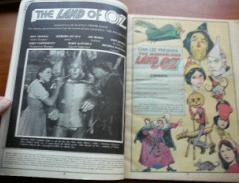 The film has gained many listings from the American Film Institute (AFI). In 1997, the AFI ranked The Wizard of Oz sixth on its "100 Greatest Movies" list; in its Tenth Anniversary Edition, it was rated tenth. Two songs from the film are on AFI's 100 years, 100 songs list ("Over the Rainbow" at #1 and "Ding, Dong, the Witch is Dead" #82). In 2006, this film ranked #3 on their list of best musicals. In 1999, Entertainment Weekly released a guide celebrating the greatest films ever made, with The Wizard of Oz listed in the top 10. In addition, a 2005 poll by the AFI ranked Dorothy's line "Toto, I've got a feeling we're not in Kansas anymore" as the fourth most memorable line in cinema history. The MGM film has almost entirely by itself sustained the interest in Baum's books. Some people believe that these books are measured against the impression left by the film- not the other way around.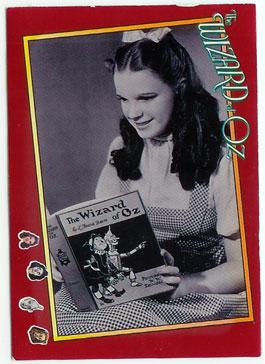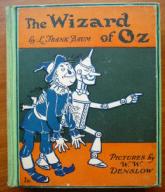 Note that Judy Garland is reading the book identical to the one I have in my online store





If you are one of these Oz fans that got inspired by the film and would like to learn more about MGM film, there are a few books available that will provide additional information about the movie, actors and effect of MGM movie on future film development.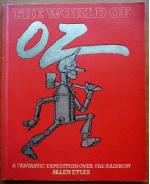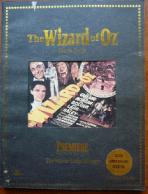 Additional resources related to 1939 MGM film The Wizard of OZ


Did you know that Walt Disney was interested in the Wizard of Oz series and purchased rights in 1954 to 11 L. Frank Baum Oz books? Since the original 1939 "Wizard of Oz" movie exceeded its budget, the concept of additional movies was tested first. Here you can watch the video of one of the scenes filmed as part of the unfinished pilot, featuring the first meeting of the Patchwork Girl and Scarecrow on the yellow brick road and the song "Patches: (watch 10 minutes episode)
You might be interested to see a latest list of all Oz related movies in productions
If you would like to get introduced to other books by Frank Baum for pleasure reading there is a whole world of Oz books out there waiting for you. My Oz books inventory


---
Return to Wizard of Oz home page