About Fred Trust and Oz Books' Hobby
Fred Trust (410)530-3265 fred_trust@yahoo.com


This segement about me and my Oz collection aired on January 5, 2012 on MPT ( Maryland Public Television) as part of Chesapeake Collectibles show.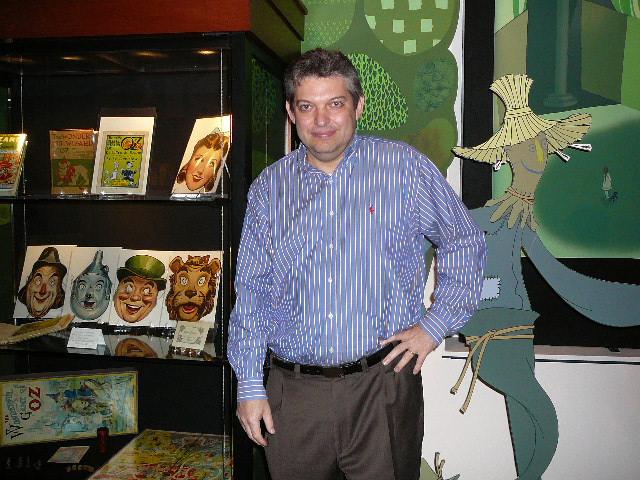 Picture of me standing next to books from my collection on the display at Geppi Museum
My name is Fred Trust and I collect and sell Oz books strictly as a hobby. I work full time in the computer field and have a master's degree in Computer Science. My computer skills enable me to search and locate the books online that otherwise would be impossible to find. After all, these books are very rare, and it is simply not feasible to physically visit every store or auction house in the hope of finding these wonderful books. The income that is generated from my hobby helps me to obtain rare books and items for my own collection.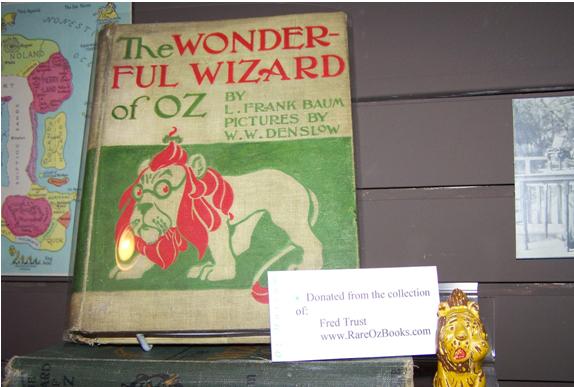 Fred Trust donation of most expensive book first edition , first state B binding copy of "The Wonderful Wizard of Oz" to Wizard of Oz Museum in Kansas in 2009.
Various articles showing my passion for Wizard of Oz books
Baltimore Sun - July 10,2009. On the trail of the Wizard of Oz
Geppis Entertainment Museum -July 29, 2009. "Yellow Bricks, Emerald Cities" Opens at GEM
Herald Review. September 25, 2010. A unique donation
Pocono Record. Up close and personal with 'Pawn Stars' at Mount Airy. July 2011

I am often asked, "Where do you find Oz books"? The answer is: from different sources, depending on the availability and market.
Around 40% of my books are purchases from people like you who would like to either sell or upgrade their collections. Some of these acquisitions come from new customers and some from referrals.
Another approximately 30% of the books I buy using online auctions such as Ebay or Overstock. It is risky buying through online auctions, and I usually ask a seller many questions before committing to buy. I utilize a computer program bid on my behalf in the few seconds of the end of the auction in order to avoid getting into a bidding war.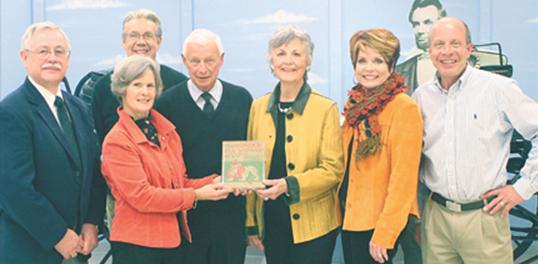 Fred Trust donation of first edition, first state B binding copy of "The Wonderful Wizard of Oz" to Judy Garland museum in Grand Rapids, Minnesota in 2010.
Read a full article - 1 of 2 Read a full article - 2 of 2


Another 20% of my books are purchased through online book stores utilizing search engines. I like buying from book stores because they are usually familiar with books' terms and can accurately and properly evaluate books.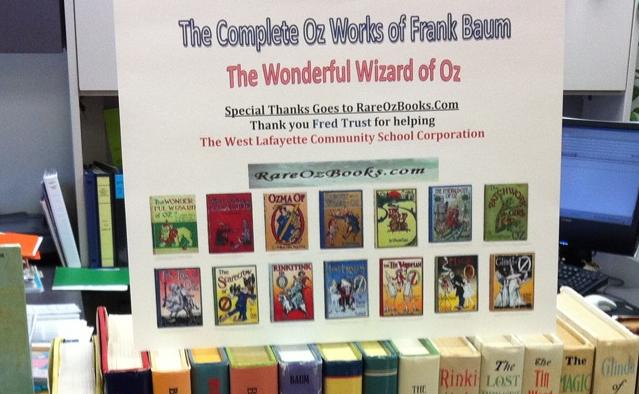 Helping schools to promote my passion of Oz books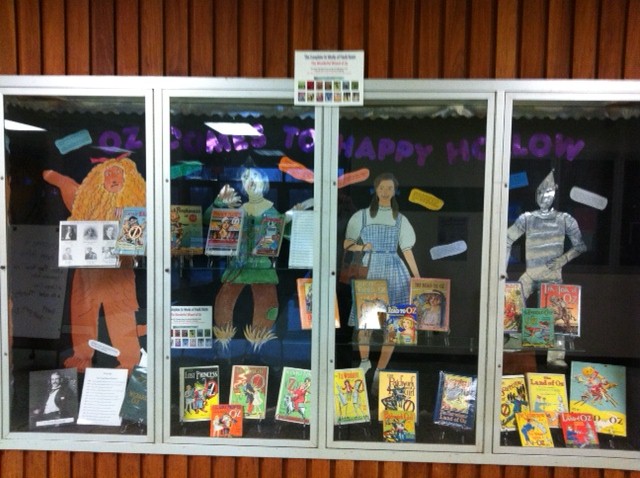 Finally, the remaining 10% of the books come from other sources, such as in-house auction houses. While I do not visit them, I do subscribe to a service where I can perform a search anywhere in the USA for the item listed related to Oz. I always contact auction houses, ask for additional information and leave an absentee bid if I deem appropriate.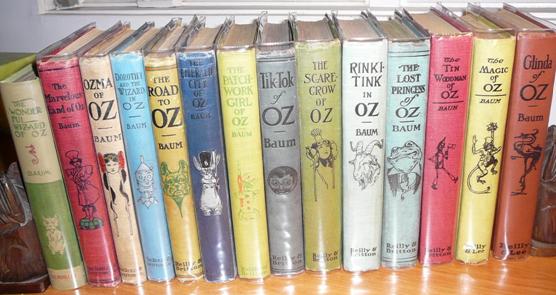 I have been asked many times to get involved with other children books' series, but at this point, Oz - related books keep me sufficiently busy. It also enables me to provide excellent customer service which otherwise I would not be able to offer. Just in 2007, I sold over 200 books, averaging at over $100 each — you can see them here if you're interested. Oz Related Books Sold in 2007 Here is the list of Oz books that were sold so far in 2008 (this is a growing list) Oz books sold in 2008.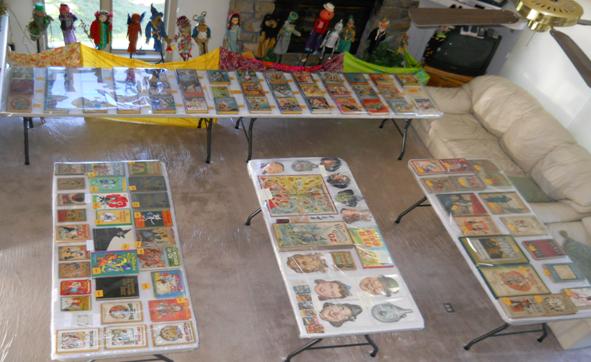 Displaying books and Oz memorabilia from Fred Trust collection at The Land of Oz Park in North Carolina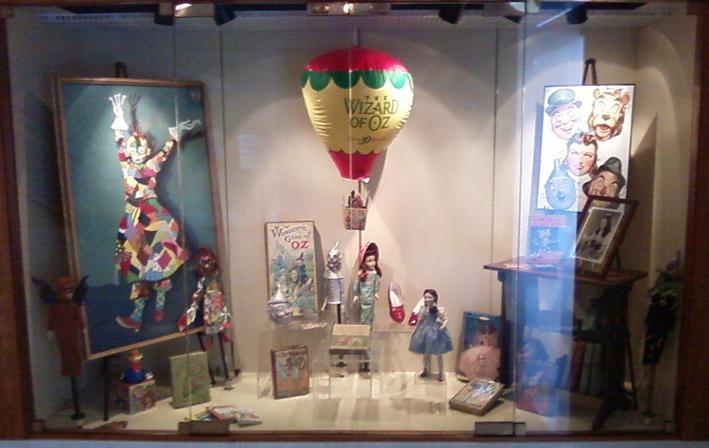 Displaying books and Oz memorabilia from Fred Trust collection at John F. Kennedy Center in Washington DC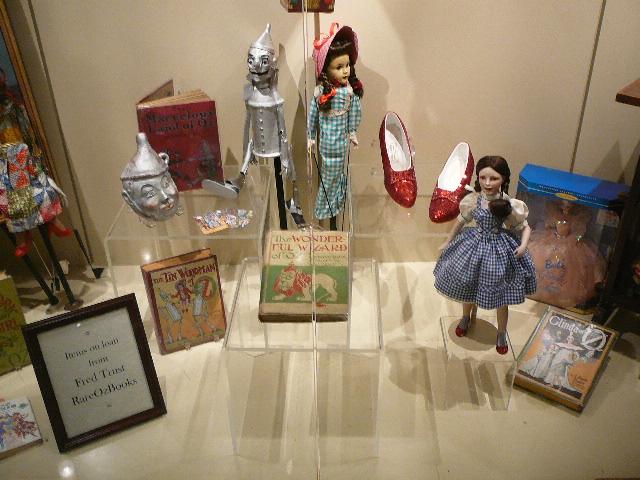 Few Reasons Why Purchase Books from Me


If you have questions related to Oz books feel free to call me from 9am to 10pm EST 7 days a week. My phone number is 410-530-3265 (Maryland, USA). If you would like to send me an email with photos of books, please send them to fred_trust@yahoo.com. If you would like me to call you, please complete Contact me form.




Follow Fred on Twitter http://twitter.com/rareozbooks




---
Return to Wizard of Oz home page