Collectible Oz Books Blog
If you found my website usefull, please recommend to other by clicking
The Oz books Blog update is my mini-blog (kind of a journal) about Rare Oz books. It...
lets you know whenever any new Web pages appear on Rare Oz books,
keeps you up-to-date with other postings or news about Oz books,
points out some of our past pages that you might otherwise miss
---
2012 Wizard of Oz books entries
2011 Wizard of Oz books entries
2010 Wizard of Oz books entries
2009 Wizard of Oz books entries

May 15,2013. Artist Natalia Babi in the process of creating her painting. In her hands she holds a collector's edition replica doll "China Girl".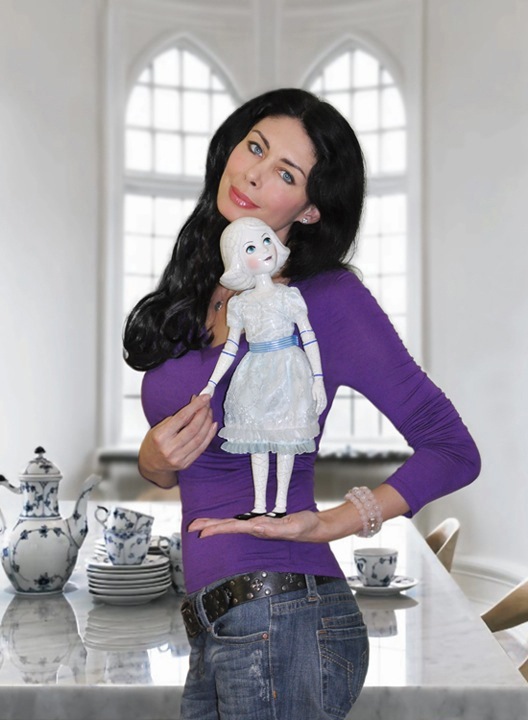 April 21,2013. I am a happy winner of original painting of China Girl made by the artist Natalia Babi.

I fell in love with this original painting of a rising artist Natalia Babi. I love her unusual detailed artwork that reminding me of filigree jeweler's masterpiece and like any other fairy tale that ends on a positive note—she introduced a concept of transferring broken china pieces into wonderful fly-away butterflies. Certainly it will become a unique collectible item for my Oz-collection.
Since I donate and displays my collection of Oz memorabilia at various museums regularly ( see About me page), I plan to display "China Girl" alongside with one of a kind Oz marionettes in the National Museum of American History in 2014 in the new entertainment wing.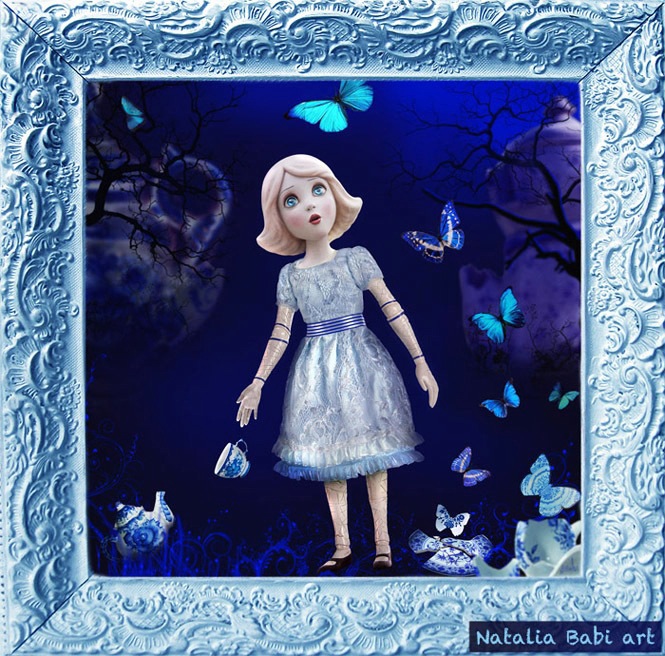 February 2,2013.Judith Ann Jance referenced Frank Baums books.

At the Big Book Club Getaway event Jance referenced Frank Baum's "The Wizard of Oz." "I remember being in the school library and seeing all of these Oz books. For the first time, I didn't think about the film and the man behind the curtain. I thought about the man behind the words in all these books. That's when I knew I wanted to be a writer."

From wikipidia:
Judith Ann Jance is an American author of mystery and horror novels. She writes at least three series of novels, centering on retired Seattle Police Department officer J. P. Beaumont, Arizona county sheriff Joanna Brady, and Ali Reynolds.


February 2,2013 'The Wizard of Oz"' tops greatest movies for kids list

The 1939 Hollywood classic "The Wizard of Oz" topped Scholastic Parent & Child Magazine's list of the 100 Greatest Movies For Kids.
Coming in at No. 2 on the list is "E.T.," followed by "Mary Poppins" at No. 3, "Toy Story 2" at No. 4, "The Princess Bride" at No. 5, "Beauty and the Beast" at No. 6, "Star Wars" at No. 7, "The Iron Giant" at No. 8, "Pinocchio" at No. 9 and "A Little Princess" at No. 10.
"From classics to currents, blockbusters and even little-known gems, the '100 Greatest Movies for Kids,' provides the ultimate movie pass into family entertainment," Nick Friedman, editor-in-chief of Scholastic Parent & Child, said in a statement Wednesday.

January 27,2013 'Oz The Great & Powerful': Four New Posters!


January 19,2013. Jane Albright share photo of Bill Eubank with puppets that I own.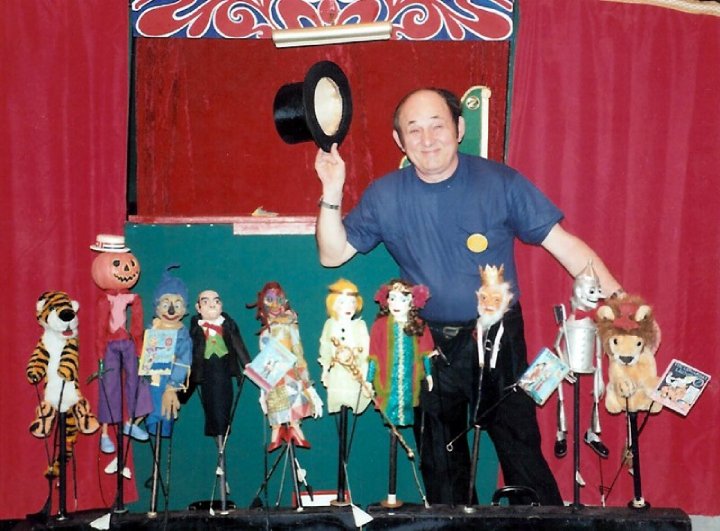 January 14,2013. Another Trailer for new movie Oz:The Great and Powerful

January 12,2013. Editor of movies review magazine in UK asked me to provide him an image below for an article related to new movie Oz:The Great and Powerful to be released on March 8, 2013.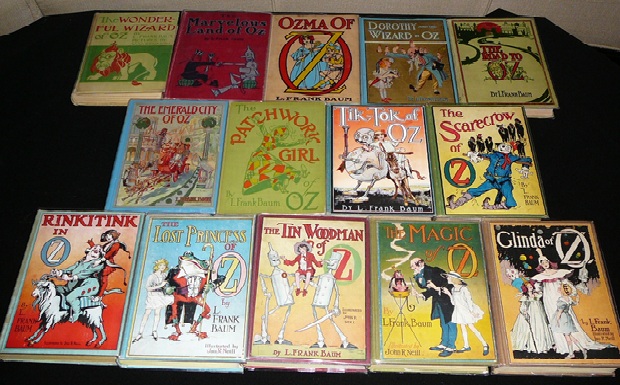 January 10,2013. Another Trailer for new movie Oz:The Great and Powerful

Return to Wizard of Oz home page