Recently sold copies of Emerald city of Oz
Short summary of Emerald City of Oz story:
This new adventure into the fairylands of Oz is witness to the impending destruction of the Emerald City. The evil Nome King is determined to recover the Magic Belt from Ozma, and to aid in this terrible scheme he enlists a number of very powerful and frightening creatures. Their aim is to tunnel under the Deadly Desert and emerge in the unsuspecting Emerald City and lay waste to it and the Lands of Oz.Meanwhile, Dorothy and her Uncle Henry and Aunt Em move to the Emerald City to live after life turns too hard in Kansas. They go on a grand tour of Oz, visiting many amusing and entertaining lands and their people. They arrive back at the Emerald City just in time for the final assault by the invading armies, and witness a surprise ending that can only happen in the Land of Oz.
Please move your mouse over any pictures to get additional details, such as edition, state and price.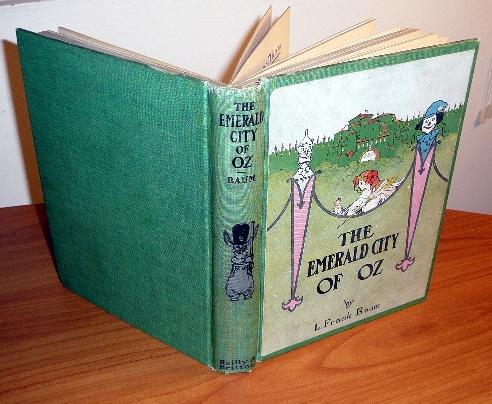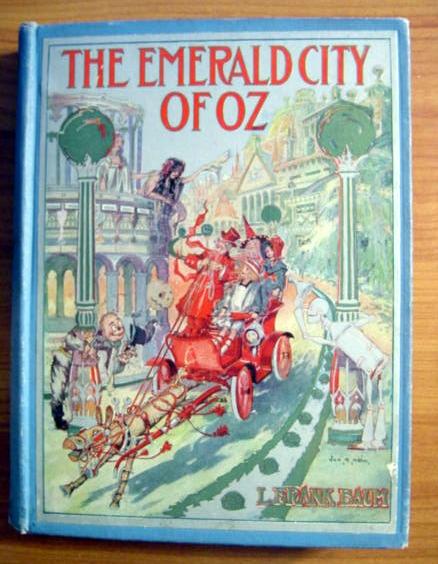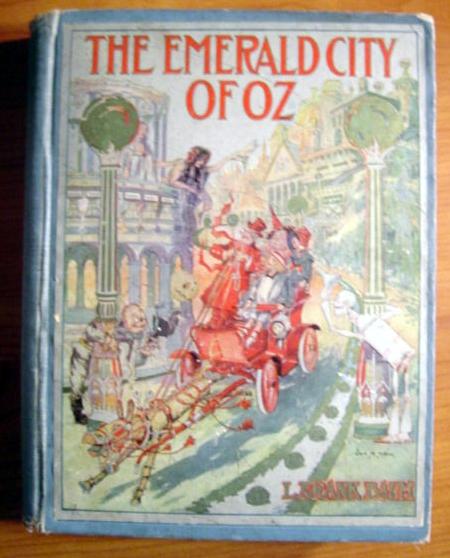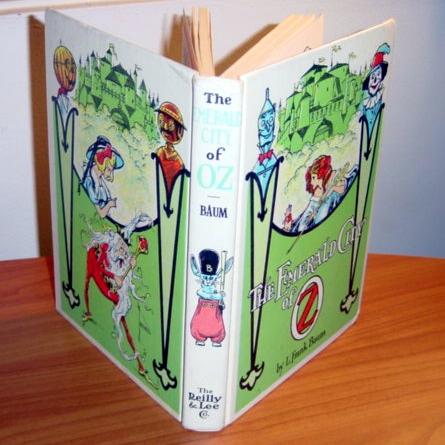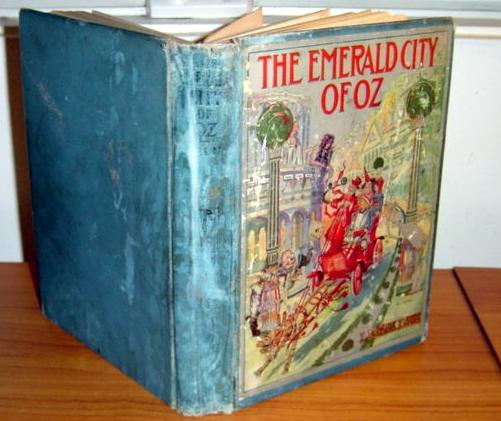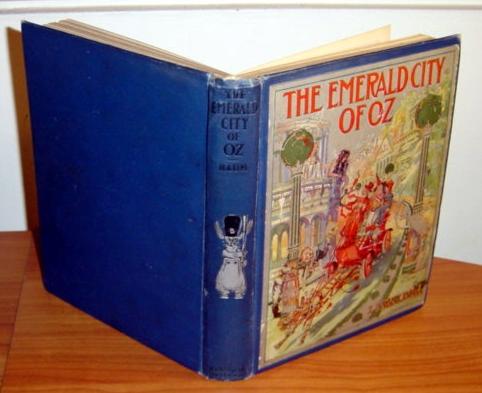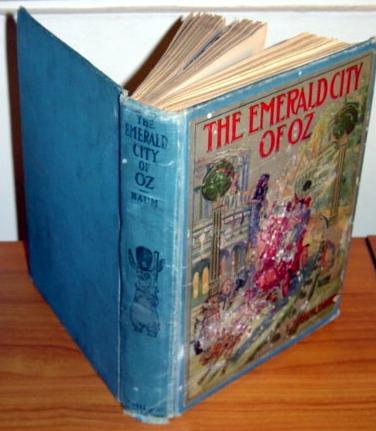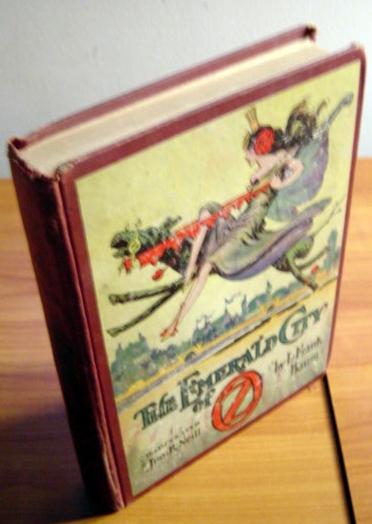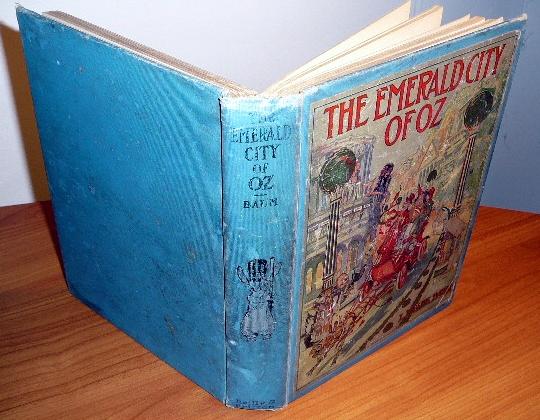 ---


Return from this Emerald City of Oz title page to Values home page
Return from this Emerald City of Oz page to Wizard of Oz books home page