Recently sold copies of Wizard of Oz titles
---
Short summary of Wizard of Oz story:
Dorothy gets swept into the Land of Oz by a cyclone. She meets a living Scarecrow, a man made entirely of tin, and a Cowardly Lion while trying to get to the Emerald City to see the great Wizard.
1st edition, published by Geo. Hill. 24 color plates
Second edition 1st state .Published by Bobbs merrill. Notice word New in the front cover title. 16 color plates
Second edition 2nd state. Published by Bobbs Merrill. 16 color plates
Third edition 1st state. Donohue. 16 color plates. Notice Tin Woodman on the back cover.
Third edition 2nd state. Donohue. 3 color plates. Notice no Tin Woodman on the back cover
5th edition 1st state. Bobbs Merrill 16 color plates. 2nd state have only 8 color plates
1934 edition by Blue Ribbon with 8 color plates
1939 edition with Dust Jacket. Front cover had a name Original Wiz of Oz. End papers have a characters from 1939 movie
1944 edition with Dust Jacket. Publisher Bobbs Merrill. Illustrated by Evelyn Copelman.
1964-65 edition from the white edition series.
Please move your mouse over any pictures to get additional details, such as edition, state and price.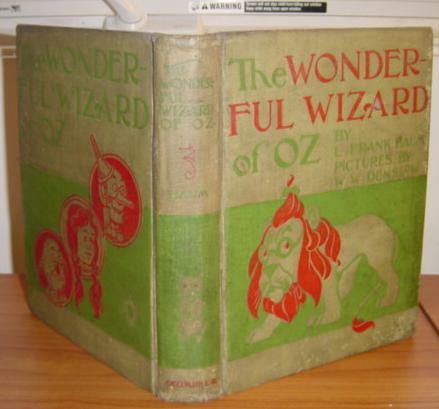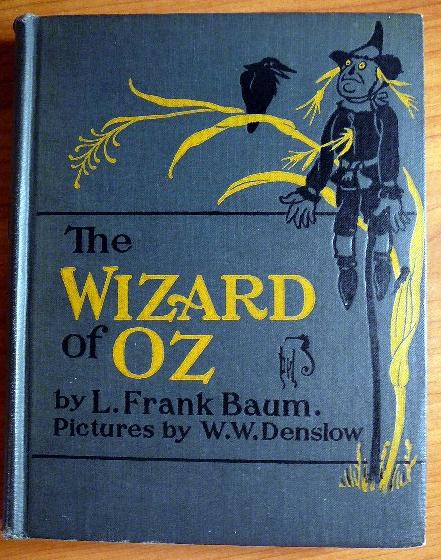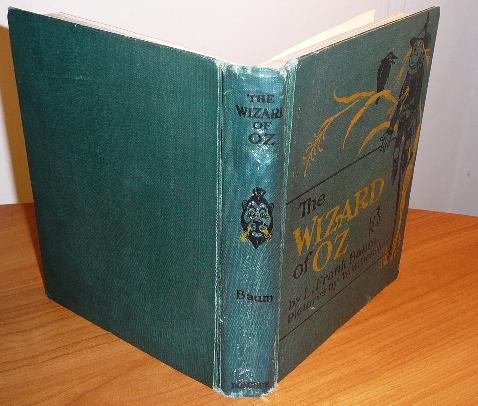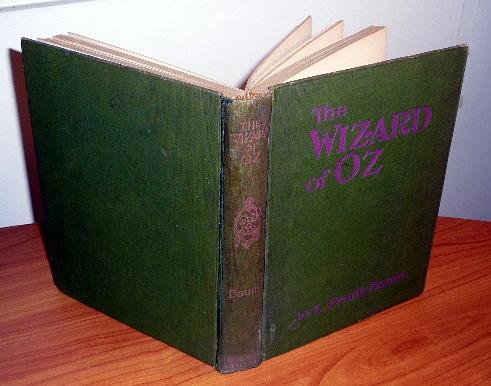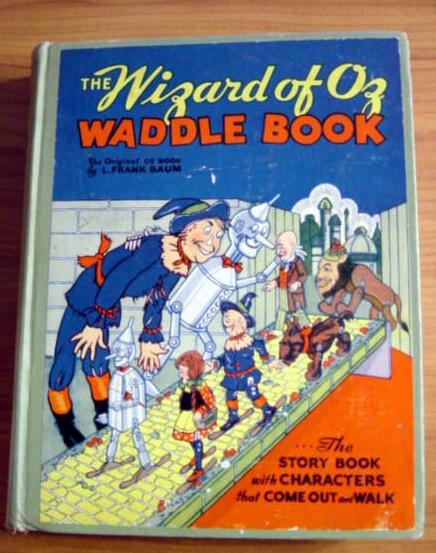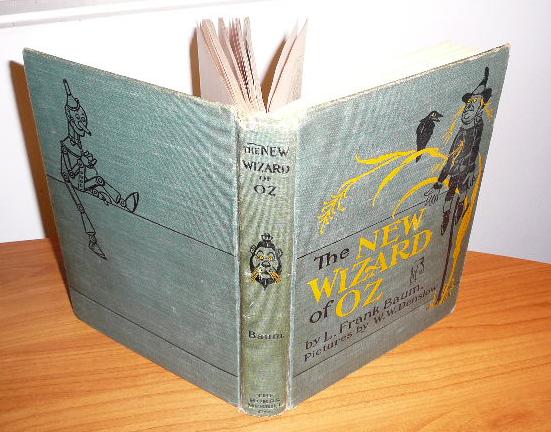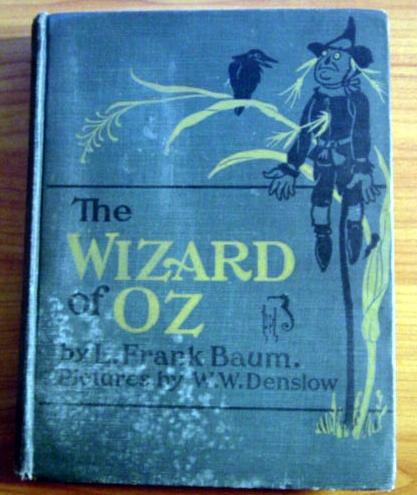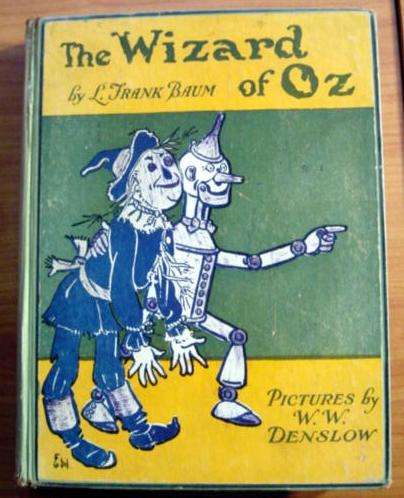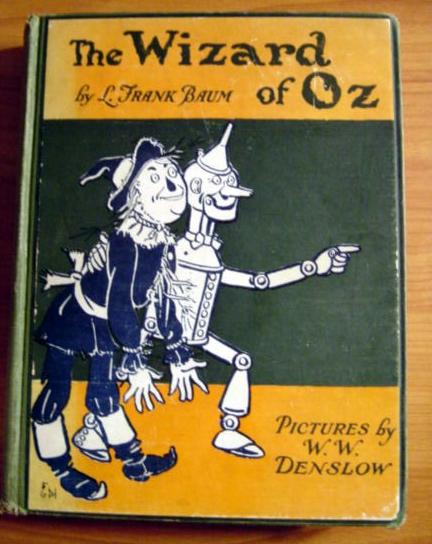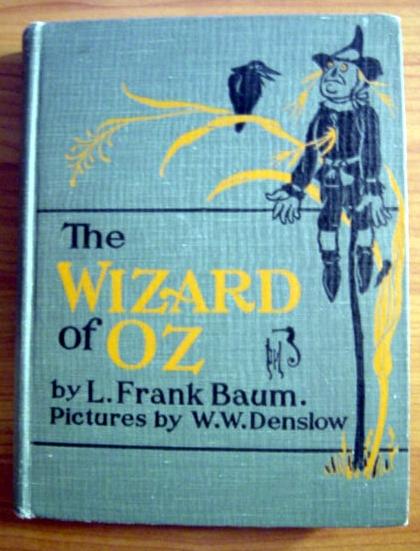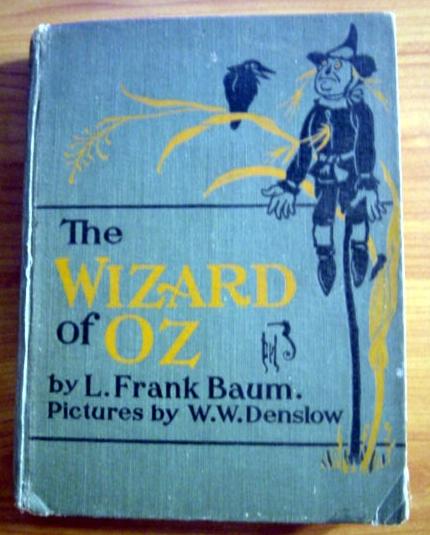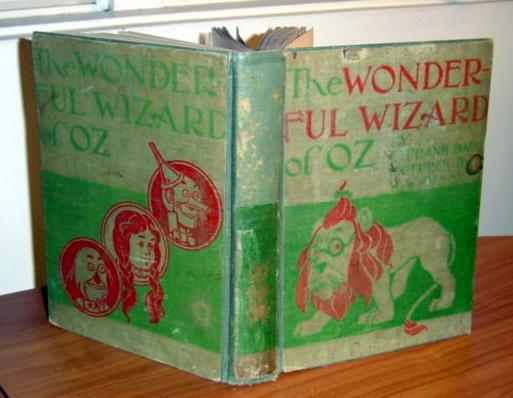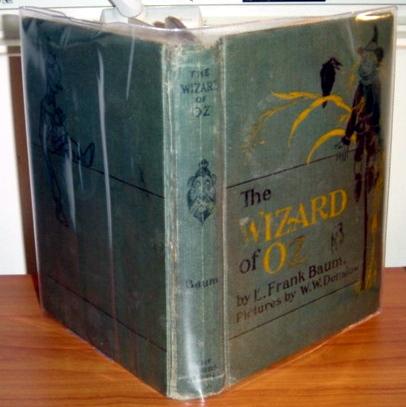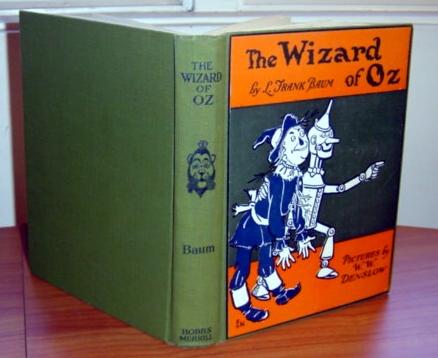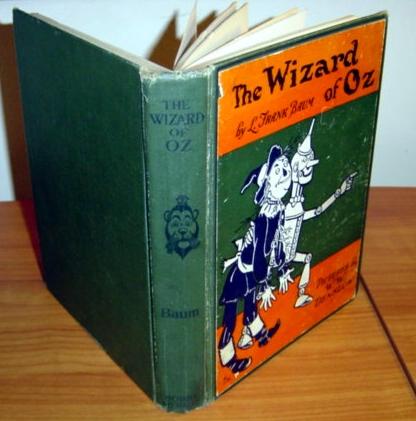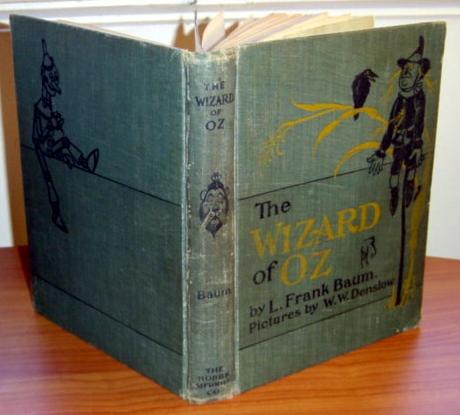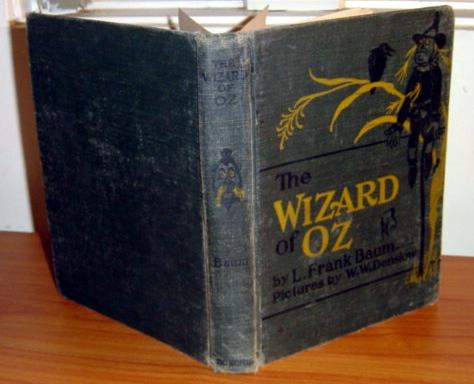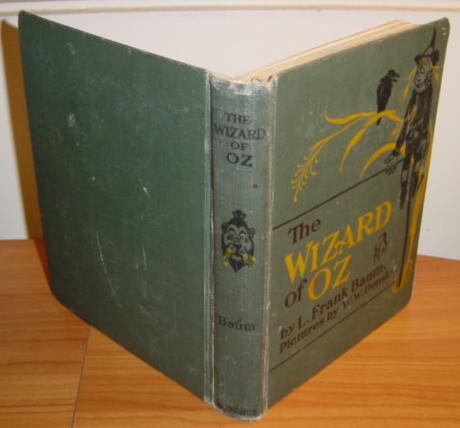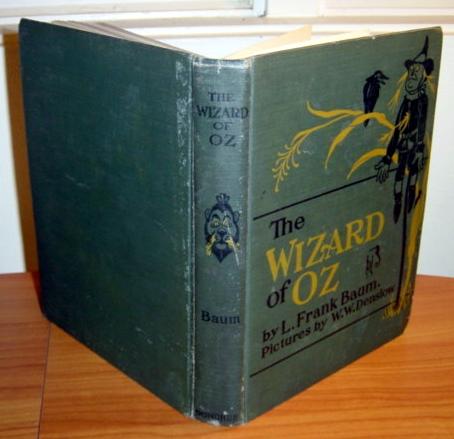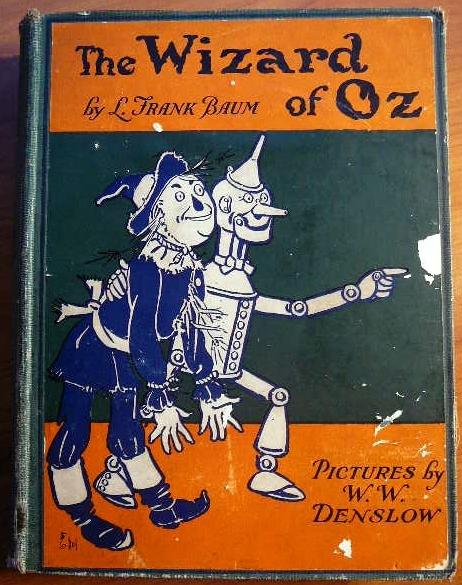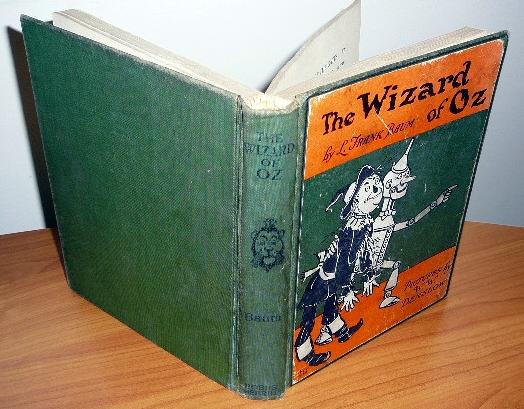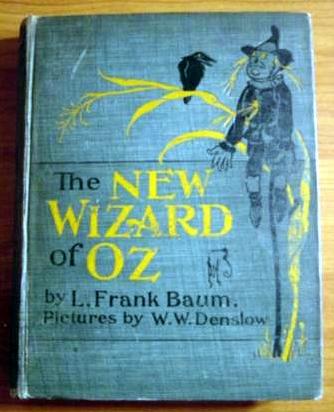 ---


Return from this Wizard title page to Values home page

Return from this Wizard title page to Wizard of Oz books home page